Relocating your home or office can be stressful, especially if you're unprepared or lack the necessary resources. If you're in Fort Lauderdale, you can turn to local movers or long-distance moving services to help with the entire moving process.
The beautiful city of Fort Lauderdale is home to an array of professional moving services ready to ease this transition, saving you time, money, and effort. We've got your back if you're searching for the best moving services in Fort Lauderdale.
Factors to Consider when Choosing a Moving Service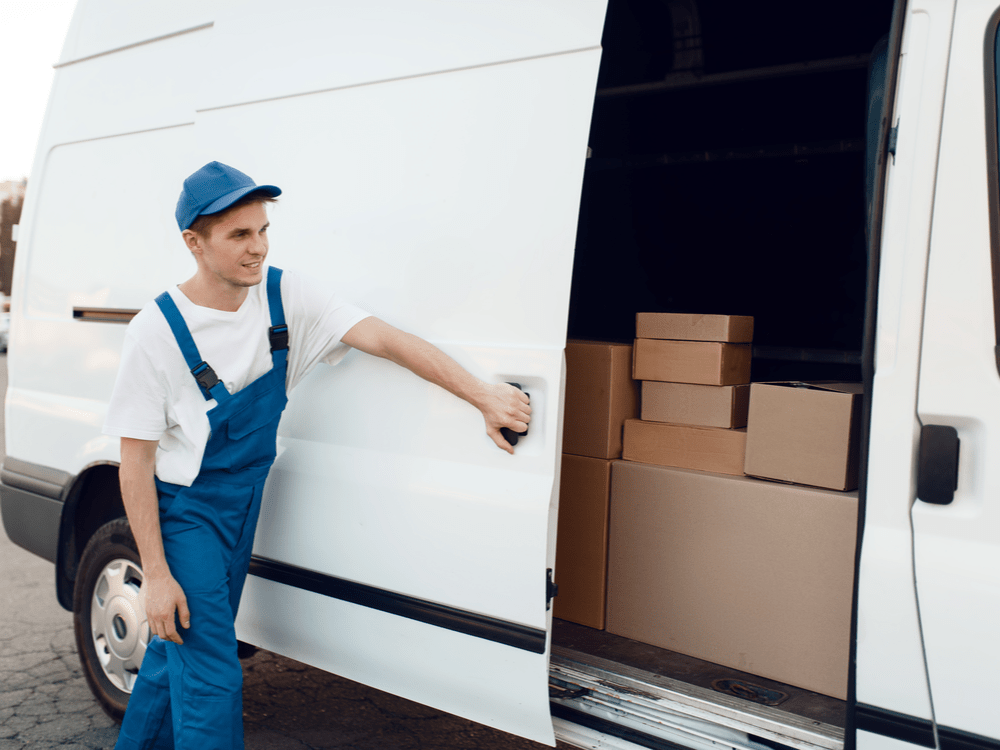 Choose a moving company with a solid reputation for delivering quality service. When deciding, consider factors such as their experience, customer reviews, insurance, and licensing. Both local movers and long-distance moving services should be able to provide these assurances.
Licensing and Insurance
The company's licensing and insurance status is one of the most essential factors to consider when choosing a moving service. A licensed company has met the standards set by the industry and the law, ensuring professional service. You can verify a company's licensing status through the U.S.
Department of Transportation or your local state's regulatory body. Insurance is another critical aspect to verify. The company should have liability coverage to protect your belongings during the move. Insurance coverage will ensure you cannot bear the cost if an accident happens or items get damaged or lost.
Experience
The level of experience a moving company has can greatly impact the success of your move. An experienced mover has likely encountered various situations and can handle any challenges that may arise during the process.
Experienced movers will also have a system to ensure all tasks are carried out efficiently and safely. Check how long the company has been in business and ask about their staff's training process. A company with many years in the business and well-trained staff will likely provide better service.
Reviews and Recommendations
Look at online reviews and ask for recommendations when choosing a moving company. Previous clients' experiences can provide valuable insights into what you can expect. Consider reviews about the company's punctuality, the care taken with belongings, efficiency, and how they handled any issues during the move. Recommendations from friends, family, or trusted colleagues can also be a reliable source of information.
Services Offered
Different moving companies offer different services. Some provide full-service moves, handling everything from packing to unpacking at your new location. Others may offer more basic services, simply loading, transporting, and unloading your belongings.
Consider what services you need and choose a company that can meet those needs. For instance, if you have speciality items such as a piano or valuable antiques, you'll want to ensure the company has the skills and equipment to handle these safely.
Price and Transparency
Price is always an important factor to consider. It's advisable to get quotes from multiple companies to compare prices. However, remember that the cheapest option is only sometimes the best. Look for a company that offers a fair price for their services.
Additionally, the company should be transparent about their fees. Beware of companies that give vague quotes or are hesitant to provide a detailed breakdown of costs. Transparency indicates honesty, which is crucial for a smooth moving experience.
Top 10 Moving Services in Fort Lauderdale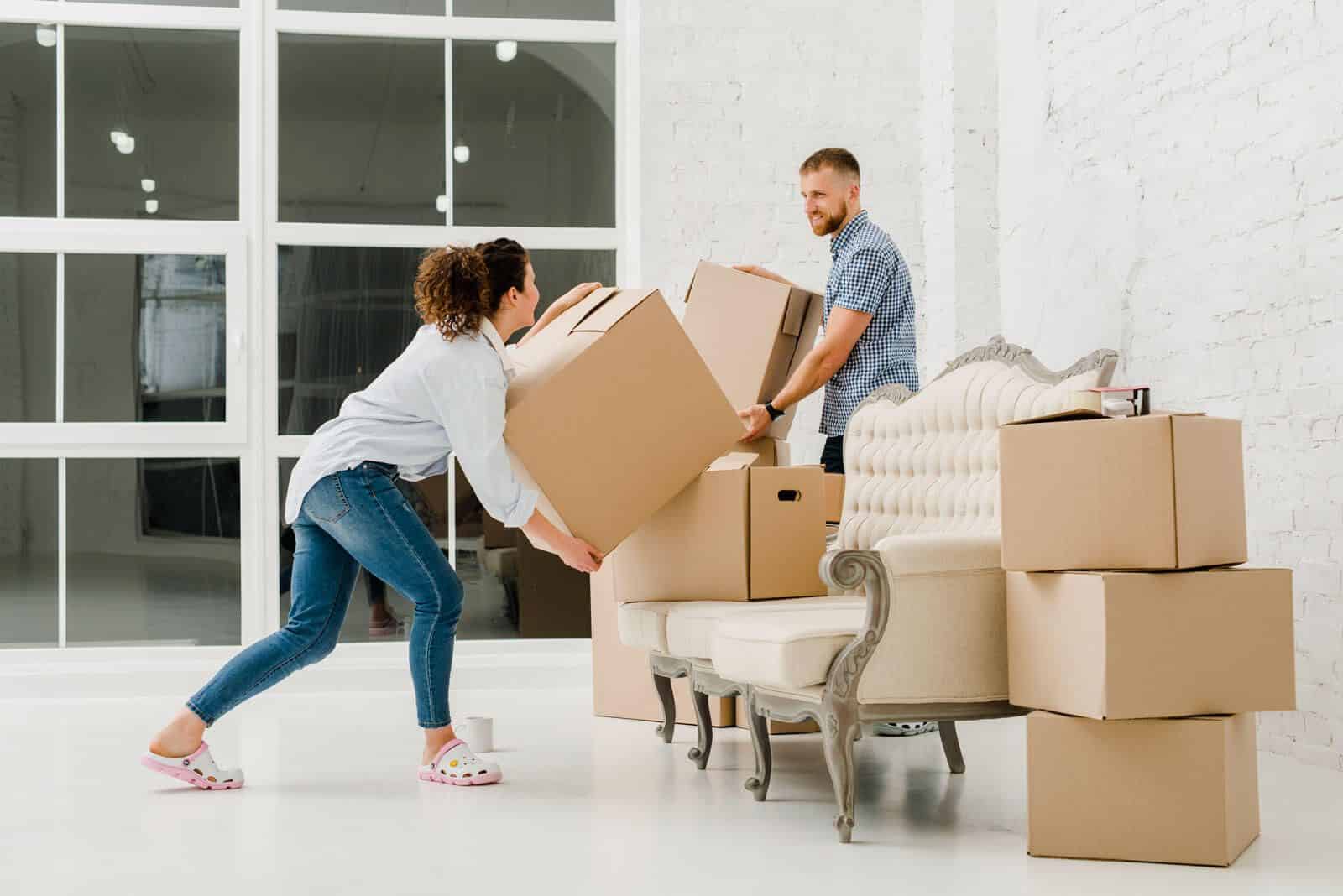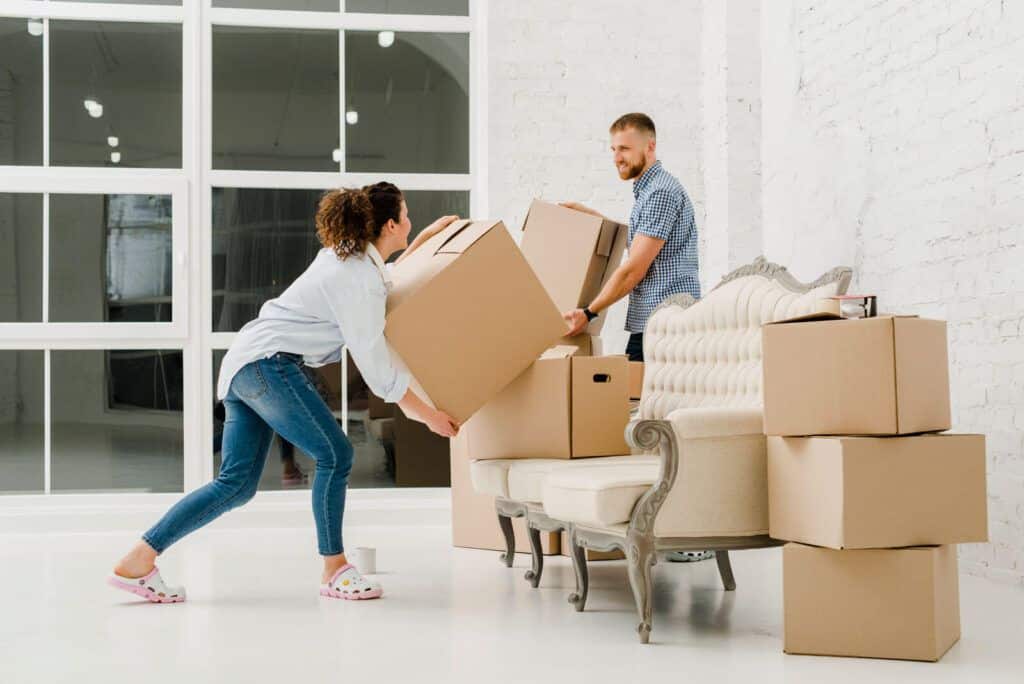 The moving industry in Fort Lauderdale is bustling with competent services. Let's look at ten companies that have established themselves as leaders in the field, providing exceptional services to residential and commercial clients.
1. Adam's Moving
Adam's Moving is one of the most reputable moving services in Fort Lauderdale. Whether you need a moving truck for a local move or comprehensive long-distance moving services, they've got you covered. It offers a broad spectrum of services, including packing, loading, unloading, and transport. 
One of the key factors that set Adams Moving apart is its commitment to customer satisfaction. They understand the value of your possessions and go the extra mile to deliver them safely to your new location. With their reliable transport service and experienced team, you can trust that your belongings will be handled with the utmost care and arrive at your destination in pristine condition.
They've earned their status through professionalism and reliability. Their temporary storage services provide a safe haven for belongings during the transition process. Awarded as the Best Moving Company Nationwide by the National Movers Association in 2015, Adam's Moving remains a trusted name in the industry.
2. Two Men and a Truck
Two Men and a Truck is a reliable interstate moving company renowned for its dedication to ensuring a stress-free moving experience. With a customizable range of services to fit your moving needs, they handle local and long-distance moves equally easily and efficiently. Their teams are known for their courteous interaction and respectful handling of items.
3. All My Sons Moving & Storage
All My Sons Moving & Storage is one of the best movers in Fort Lauderdale, bringing four generations of experience to the table. Known for their commitment to quality service and customer satisfaction, they offer comprehensive packing, moving, and storage solutions. Their professionally trained movers treat your belongings like their own, ensuring a smooth moving process.
4. Forward Van Lines
Forward Van Lines excels in residential and commercial relocations, providing an impressive fleet of moving trucks. They provide various services, including local moves, long-distance moves, and even international relocations. Their commitment to transparency in pricing and exceptional customer service sets them apart in the Fort Lauderdale moving scene.
5. North American Van Lines
North American Van Lines is a well-established name among local moving companies in Fort Lauderdale. From packing and crating to vehicle shipping, they have the expertise to handle moves of any size or complexity. Their rigorous quality assurance procedures ensure that your belongings are always in safe hands.
6. United Van Lines
As a trusted name in moving services, United Van Lines, also known as United Family Movers, can assist you whether you move locally or long-distance. They offer an array of services, including full-service packing, unpacking, debris pick-up, and more. Whether you're moving locally, across the country, or internationally, United Van Lines has the resources and expertise to make your move seamless.
7. Bekins Moving Solutions
Bekins Moving Solutions is a prominent name in moving and storage solutions, well-versed in moving long distance and providing corporate moving services. Known for their meticulous planning and efficient execution, they have expertise in moving delicate and high-value items. With Bekins, customers can enjoy a hassle-free relocation experience.
8. College Hunks Hauling Junk & Moving
College Hunks Hauling Junk & Moving is more than just a moving company, offering both local and long distance moving services. Their professional team is adept at packing, loading, and transporting your items, but they also provide junk removal and donation pickups. They're known for their eco-friendly approach and commitment to responsible disposal and recycling.
9. Suddath Relocation Systems
Suddath Relocation Systems is one of the top professional movers in Fort Lauderdale, boasting over a century's experience in the moving industry. They handle residential, commercial, and international relocations with ease. Their personalized approach to each move and commitment to customer satisfaction sets them apart in the moving industry.
10. Stevens Worldwide Van Lines
Stevens Worldwide Van Lines is a professional mover offering a wide range of services, from local moves with their top-notch moving trucks to international relocations. Their fully trained moving professionals, advanced technology, and personalized customer service make them a preferred choice for clients in Fort Lauderdale. They offer various services, from local moves to international relocations.
12 Tips for a Smooth Moving Experience in Fort Lauderdale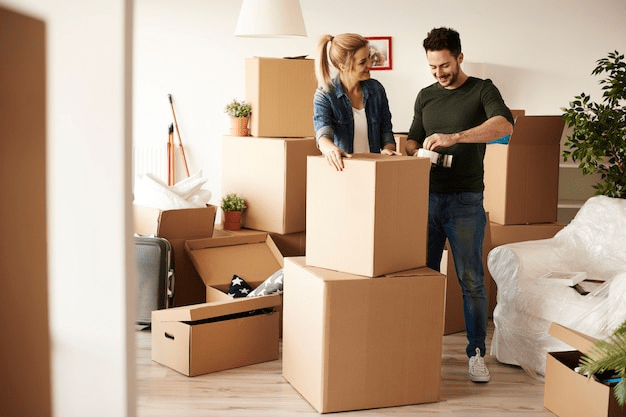 Moving in Fort Lauderdale doesn't have to be a stressful experience if you prepare ahead of time. Here are 12 tips for a smooth moving experience.
1. Start Planning Early
The secret to a stress-free move is early planning. Start by identifying your moving dates and work backwards to create a timeline. This includes time for decluttering, packing, hiring a moving service, and managing utilities. Early planning allows you to avoid the last-minute rush, which can lead to mishaps and increased stress levels.
2. Declutter Your Belongings
Before packing, go through your belongings and separate items you no longer need or use. Selling, donating, or disposing of these items will not only make the moving process easier but could also lower the cost of your move.
3. Hire a Reliable Moving Company
Choose a moving company with a solid reputation for delivering quality service. When deciding, consider factors such as their experience, customer reviews, insurance, and licensing. Getting quotes from multiple companies will also help you get the best deal.
4. Pack Smartly
Start packing non-essential items early and as moving day approaches, pack essentials last. Ensure you have all necessary packing supplies, including boxes, bubble wrap, packing paper, and markers for labeling. Use this opportunity to create an inventory of your belongings for easy tracking.
5. Label Boxes Correctly
Labeling your boxes correctly will ease the unloading and unpacking process. Mark each box with the room it belongs to and a general idea of its contents. Add a 'fragile' or 'handle with care' note for fragile items.
6. Set Aside Essential Items
Pack a bag of essentials you'll need during the moving process and for your first night in your new home. This should include toiletries, a change of clothes, important documents, medications, and other personal items.
7. Take Care of Utilities
Don't forget to handle your utilities. Arrange for services like gas, electricity, water, and internet to be disconnected at your old home and reconnected at your new one. Also, update your address with the post office, bank, insurance companies, and other relevant institutions.
8. Protect Valuable Items
Ensure valuable items such as jewelry, important documents, and sentimental items are packed securely or carried with you personally. It's also wise to photograph valuable and high-ticket items in case of damage or loss during the move.
9. Use Professional Packing Services
If you're pressed for time or want to ensure your belongings are packed securely, consider using a professional packing service. These services can help protect your items, reduce the risk of damage, and free up your time for other moving tasks.
10. Notify Important Parties
Inform all relevant parties about your move. This includes your employer, children's schools, your bank, and any subscription services you use. This will ensure you continue to receive important communications without interruption.
11. Make Arrangements for Pets and Children
Moving can be stressful for children and pets. Consider arranging for a friend, family member, or professional service to care for them on moving day. This will help keep them calm and safe during the hustle and bustle.
12. Unpack Strategically
Once you've moved, take your time to unpack everything at a time. Start with the essential rooms like the kitchen and bedrooms. Unpacking room by room allows you to set up each space correctly and reduces feeling overwhelmed. Take time to place items thoughtfully, turning your new house into a comfortable home.
What is the Cost to Move Locally in Fort Lauderdale, FL?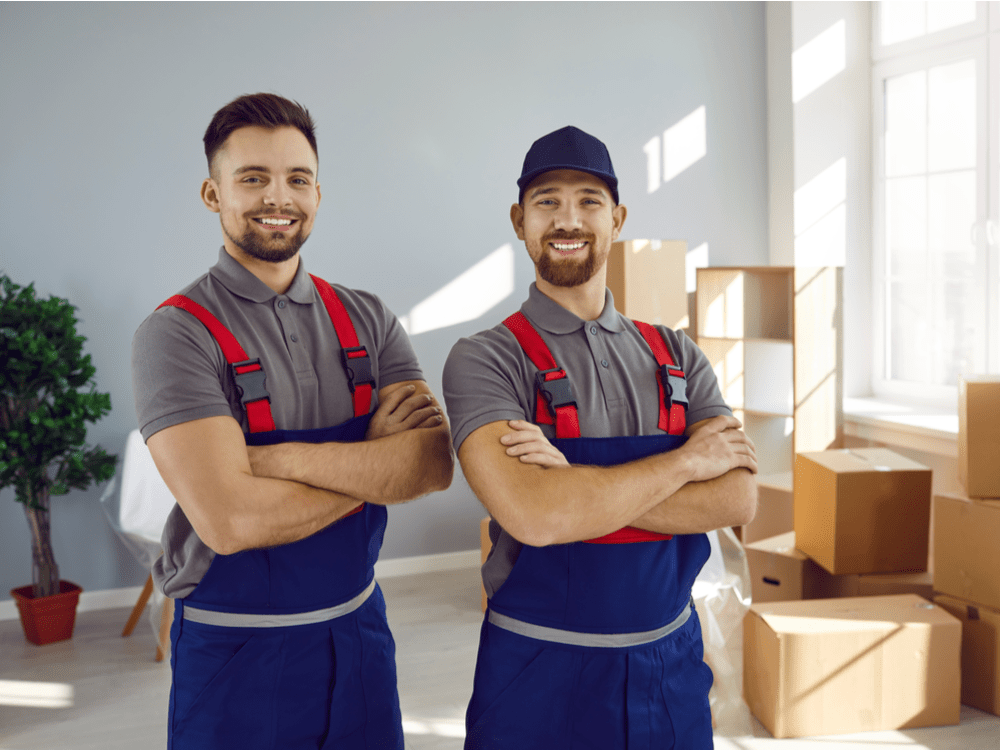 Whether you hire local or interstate moving companies, the cost of your move to Fort Lauderdale will depend on several factors. On average, local moves in Fort Lauderdale can range from $200 for a small, short-distance move to upwards of $2,000 for larger, more complex moves.
However, these are just averages, and the actual cost can differ. Most moving companies offer a free estimate, giving you a better idea of your moving costs. Getting estimates from a few companies to ensure you get a fair deal is always a good idea.
Our Services at Adam's Moving Company
At Adam's Moving Company, we offer a comprehensive range of services to cater to all your moving needs. From local residential moves to long distance movers, our team is dedicated to providing efficient and reliable moving solutions that ensure our customers a smooth and stress-free experience.
Comprehensive Moving Services
At Adam's Moving, we offer comprehensive moving services designed to cater to your every need during your move. Whether moving locally within Fort Lauderdale, taking on a long-distance move, or even relocating internationally, we've got you covered.
Our experienced team handles the packing, loading, transportation, unloading, and unpacking of your belongings, ensuring your items are secure and taken care of every step of the way. We also offer specialized services for those difficult-to-handle items such as pianos or valuable antiques.
Storage Services
Sometimes, you need a safe place to store your belongings before, during, or after your move. Adam's Moving offers secure, climate-controlled storage facilities for this purpose. We can accommodate your needs if you need temporary storage while sorting out your new living, working space, or longer-term solutions. Our storage services ensure your possessions are pristine and ready for your next needs.
Commercial Moving Services
In addition to our residential moving services, Adam's Moving is fully equipped to handle commercial relocations. We understand that businesses have unique moving needs and challenges, so we offer tailored commercial moving services. From packing and transporting office equipment to setting up your new office space, we strive to provide a seamless moving experience, minimizing downtime and disruption to your business operations.
Conclusion
Relocating, whether a home or an office, can be a daunting task. Still, with the right preparation and help from a professional moving service, it can be a much smoother experience. You can ensure a seamless transition to your new location with numerous reputable moving services in Fort Lauderdale, such as Adam's Moving Company. Remember, planning, decluttering, and hiring a trustworthy moving company can significantly reduce the stress of moving.
Whether planning a local move within Fort Lauderdale, a long-distance relocation, or even an international move, knowing your options and taking advantage of the comprehensive moving services available can make all the difference. So take the leap, embrace the change, and look forward to settling into your new space with Adam's Moving.
Contact us today to book our relocation services and have a great service.
FAQs
What is the best time of year to move to Fort Lauderdale, FL?
The best time to move to Fort Lauderdale, FL, largely depends on your circumstances and preferences. However, the fall and winter months are usually considered the best in terms of weather and convenience. These periods see milder temperatures and less rainfall compared to the summer. While popular due to school holidays, the summer months are also the peak of hurricane season, which could disrupt moving plans.
How far in advance should I book a moving company?
It's recommended to book a moving company as early as possible, ideally six to eight weeks in advance, especially if you're planning a move during the busy summer season. This ensures you have enough time to plan your move and guarantees that the moving company will be available on your desired moving date.
What additional services do moving companies offer?
In addition to the standard packing, loading, transportation, unloading, and unpacking services, moving companies often offer a range of additional services. These can include temporary or long-term storage, packing material sales or rental, furniture disassembly and reassembly, and handling of speciality items such as pianos or antiques. At Adam's Moving, we offer all these services and more to ensure a comprehensive moving solution for our clients.
Can I pack my belongings, or just the moving company do it?
While most moving companies offer professional packing services, you are not obligated to use them. If you prefer to pack your belongings, you can certainly do so. However, professional packing services can ensure your items are packed safely and efficiently, which can be especially beneficial for fragile or valuable items.
What steps can I take to make my move more affordable?
There are several ways to make your move more affordable. One of the most effective is decluttering your home before the move – this reduces the volume of items to be moved, therefore lowering the cost. Reusing packing materials or sourcing them for free can also help cut costs. Lastly, planning your move during off-peak times can secure you lower rates.