Relocating to a new place can be daunting, mainly involving long-distance moves. There's the challenge of packing, loading, transporting, and unloading your belongings, all while ensuring their safety and security.
Luckily, South Florida, particularly Fort Lauderdale, is home to several highly-rated long-distance moving companies that are skilled at providing efficient, stress-free moving experiences. These companies offer comprehensive services that cater to each customer's unique needs, from packing to transport and beyond.
Top 10 Long Distance Moving Companies in Fort Lauderdale, FL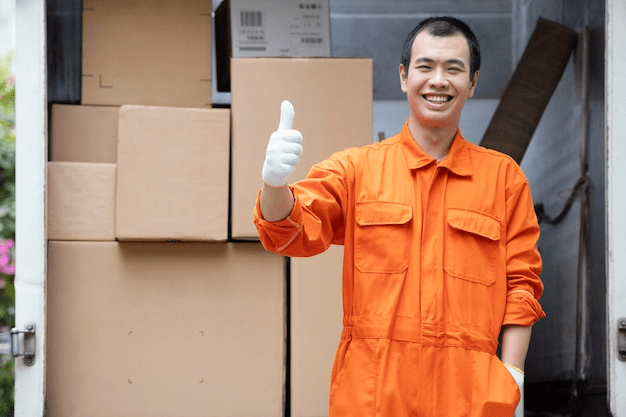 Find the most reputable and reliable long distance moving companies in Fort Lauderdale, FL, with our comprehensive list of the top 10 professional movers. Trust these experts, the professional long distance movers, to handle your move with professionalism and efficiency.
1. Adams Moving
Adams Moving is a comprehensive moving service that caters to both local and long-distance relocations. They are not just local movers but also specialize in longer hauls. With a strong emphasis on customer satisfaction, Adams provides efficient packing, loading, and transport services. They strive to make moving less stressful and more seamless, handling everything from household goods to commercial equipment with utmost care and professionalism.
2. Allied Van Lines
With decades of experience in the moving industry, Allied Van Lines is renowned for its reliability and professionalism. Catering to long-distance moves, they offer a broad range of services, including packing, loading, and transportation. They are dedicated to ensuring a smooth transition for their clients, making them a popular choice in Fort Lauderdale.
3. Fort Lauderdale Moving & Storage
Specializing in both residential and commercial moves, Fort Lauderdale Moving & Storage provides all-encompassing moving services. Their experienced team ensures a smooth and stress-free moving process. In addition to their moving services, they also offer secure storage solutions, making them a convenient choice for those needing temporary storage during their move.
4. Atlas Van Lines
Atlas Van Lines is known for its expertise in handling long-distance moves. With a strong focus on customer service, they provide efficient and reliable moving solutions tailored to meet each client's unique needs. Atlas prides itself on its professional staff and state-of-the-art moving equipment, ensuring the safe and secure transportation of your belongings.
5. National Van Lines
National Van Lines is a trusted name in the moving industry, providing reliable long-distance moving services. They offer extensive services from packing to transportation and unpacking, all designed to make the moving process as hassle-free as possible. Their dedicated and experienced team works diligently to ensure a smooth transition to your new location.
6. Wheaton World Wide Moving
Wheaton World Wide Moving offers a seamless moving experience, whether you're relocating across the state or the globe. They specialize in long-distance moves and are committed to delivering excellent customer service. Wheaton ensures your belongings are safely transported and delivered to your new location with their professional and skilled team.
7. Two Men and a Truck
Two Men and a Truck is renowned for its excellent customer service and efficient handling of local and long-distance moves. They offer various services, including packing, loading, transportation, and unpacking. Their experienced team ensures a hassle-free moving experience, making them a favored choice for many in Fort Lauderdale.
8. Arpin Van Lines
Arpin Van Lines, with over a century of experience in the moving industry, offers both domestic and international moving services. Their commitment to customer satisfaction and professional handling of moves has cemented them as a reliable choice for those seeking a hassle-free moving experience. They provide comprehensive moving services, ensuring a smooth relocation process.
9. FlatRate Moving
FlatRate Moving is known for its transparent pricing and efficient moving services. They offer various services to cater to all your moving needs, from packing to transportation and unpacking. Their dedicated team strives to ensure a smooth and stress-free moving experience, whether you're relocating locally or long distance.
10. Griffin Moving & Storage
Griffin Moving & Storage offers a comprehensive suite of moving services, including long-distance and international moves. They are committed to providing high-quality services and ensuring customer satisfaction. In addition to their moving services, Griffin also offers secure storage solutions for those needing temporary storage during their move.
Exploring Long-Distance Moving Options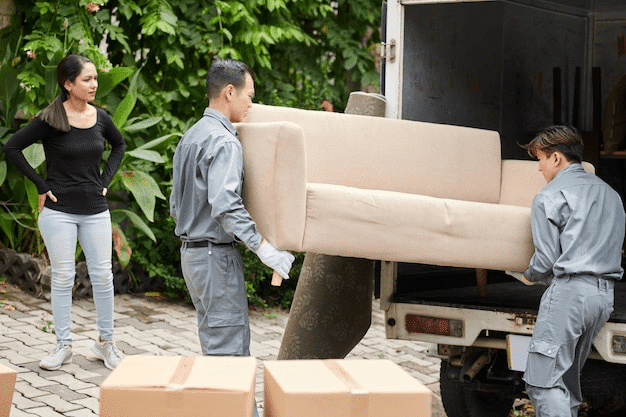 When planning a long-distance move, you are presented with various options, each with merits and considerations. Essentially, there are three primary choices: hire a full-service moving company, rent a moving truck, or utilize a container company.
The one you opt for largely depends on your budget, time, and the assistance you require during your move. Below, we break down these options, presenting a snapshot of the cost and service they each provide.
Full-Service Moving Companies (Average Cost: $10,000)
Represented by reputable names such as Atlas, Mayflower, Allied, Old Dominion, and North American, full-service moving companies offer an all-inclusive moving experience, perfect for cross-country moves. From packing and unpacking your belongings to ensuring safe transportation, these companies have you covered.
They offer comprehensive packing services to ensure your items are well-protected during the move. They also provide insurance for your items and often guarantee delivery within a specific timeframe, typically a week or less. Their teams are composed of experienced professionals skilled in loading, unloading, and driving. While this is the most expensive moving option, the level of service provided, peace of mind, and convenience can often outweigh the cost.
DIY Truck Rentals (Average Cost: $3,000)
If you're more hands-on and looking to save on moving costs, renting a moving truck could be your option. Companies like U-Haul are synonymous with this service, providing various truck sizes with features such as ramps, attics, and lift gates to facilitate your move.
The onus of packing, loading, driving, and unloading lies on you, as does the responsibility for ensuring the safety and insurance of your move. While this option is more labor-intensive and time-consuming, it presents a significantly cheaper alternative to hiring a full-service moving company.
Container Moving Companies (Average Cost: $4,500)
Container moving companies offer a hybrid option that balances DIY truck rentals and full-service movers. Companies such as PODS, 1-800-PACKRAT, and U-Pack drop off a portable storage container at your residence, which you can fill at your convenience. Once packed, the company picks up the container and delivers it to your new home.
This allows for flexibility in packing and unpacking while sparing you from the challenges of driving a large moving truck. While the cost is higher than renting a truck, it is still significantly less than hiring a full-service moving company.
The Value of a Successful Long-Distance Move
The cost of your move is undoubtedly a significant factor in your decision-making process. However, it's essential to remember the old adage – 'you get what you pay for'. Partnering with a professional, reliable, and trustworthy moving company may cost more upfront but save you valuable time, stress, and potential physical strain.
Ensuring the safe transport of your valuable possessions and providing a smoother transition to your new home, the benefits of a successful long-distance move, especially a cross-country move, are priceless.
Money-Saving Strategies for Your Next Mover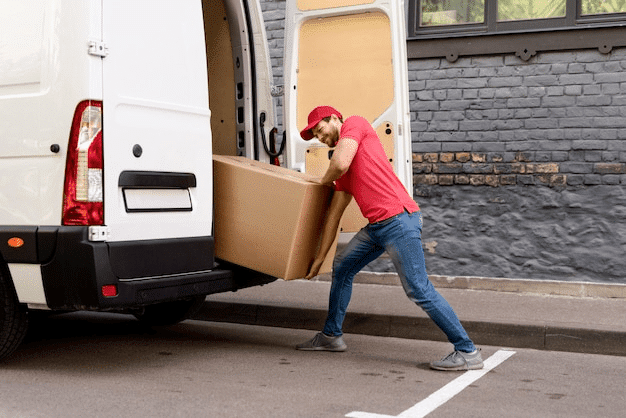 Requesting multiple quotes or moving estimates from different companies can increase your chances of finding a mover offering a competitive rate. However, with some insider knowledge and smart planning, you can significantly reduce your moving costs. Here are some industry-tested strategies to help you save money when hiring a professional moving company.
1. Obtain Multiple Quotes
In the world of long-distance moving, logistics play a huge role in cost determination. Schedules, availability, and resources cause moving companies' rates to vary. Requesting multiple quotes from different companies can increase your chances of finding a mover offering a competitive rate. However, remember to prioritize the reputation and quality of service over cost alone.
2. Book Your Move in Advance
If possible, schedule your move 30 to 60 days ahead of time. Moving companies often hike prices for last-minute bookings, and in some cases, they may not be available. Booking early gives you a wider selection of movers and can potentially secure a better deal.
3. Show Flexibility with Pickup and Delivery Dates
Unforeseen circumstances, such as weather conditions or traffic problems, can cause delays in moving schedules. If your move dates are flexible, moving companies can accommodate these potential issues without disrupting their operations. This flexibility can often translate into cost savings for you.
4. Downsize Your Belongings
Approximately 70% of your moving costs are determined by the volume of items you're moving. Downsizing by selling, donating, or discarding items you no longer need can help reduce these costs. However, be aware that most moving companies have minimum size requirements, so it's important not to overdo it.
5. Move During Off-Peak Times
Most people tend to move at the end of the month or over the weekend, leading to increased demand and potentially higher prices during these times. Consider planning your move for mid-month or mid-week when demand is lower, which can result in better pricing.
6. Prepare for Your Move Properly
Avoid unexpected costs on a moving day by ensuring your items are correctly packed and prepared. This includes using mattress covers, protecting glass table tops, and boxing all loose items.
Discuss packing responsibilities with your move coordinator beforehand to clarify who is responsible for packing certain items. If you're packing yourself, ensure you understand the mover's packing standards to avoid having them repack items at your expense, resulting in additional costs.
Identifying Top-Notch Long Distance Moving Companies In Fort Lauderdale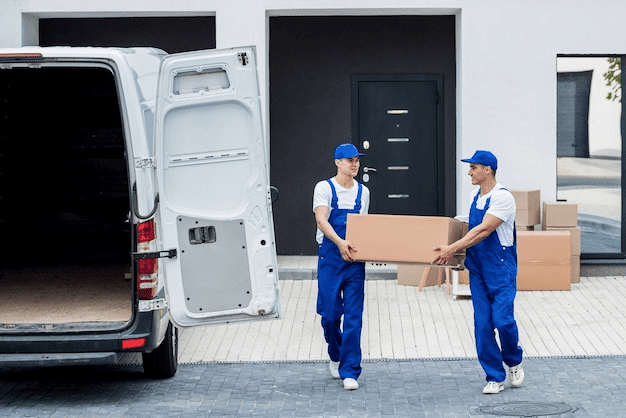 When preparing for an interstate or cross-state move, or if you're looking for cross-country movers, it's crucial to understand the characteristics that distinguish top-tier moving companies.
Given the magnitude of the responsibility, entrusting your possessions to a moving company for a long distance relocation is not a decision to be taken lightly. Familiarizing yourself with the essential qualities of a professional moving company should be your first step. Here are some key factors to consider:
Established Reputation
A reputable moving company often has a track record of successful moves and satisfied customers. An established name in the moving industry indicates consistent and reliable service over time. Always research a company's history and read reviews before making a decision.
Affordability
While quality service is important, affordability is another significant factor. A great moving company should offer a competitive pricing structure without compromising the quality of its service. Remember, the cheapest option may not always be the best.
Reliability
The reliability of a moving company is of utmost importance, especially for long-distance moves. A reliable mover will respect your time, carefully handle your belongings, and fulfill their commitments. They should also be transparent about their policies and any potential issues that might arise during the move.
Customer Satisfaction
Outstanding moving companies prioritize customer satisfaction. They offer efficient and effective communication, resolve problems swiftly, and go the extra mile to meet their clients' needs. A company with high customer satisfaction ratings will likely handle your move professionally.
Moving Solutions with Adam's Moving
Experience hassle-free moving solutions with Adam's Moving. Trust their expertise and professionalism to handle your relocation needs efficiently and securely.
Full-Service Moving to a New Location
Relocating is a significant milestone often marked by stress and workload. Adam's Moving aims to streamline this process, offering complete moving services for homeowners and businesses. From local to long-distance and international relocations, we handle every step professionally, making your transition as seamless as possible.
Ensuring Safe Delivery of Your Belongings
Our utmost priority is the safe delivery of your possessions. With years of experience in the moving industry, our expert team applies careful handling techniques and advanced equipment to safeguard your valuables, ensuring their safe arrival at your new location.
Comprehensive Coverage for All Distances
Adam's Moving caters to your moving needs no matter where you're located or where you're headed. Our wide-ranging service network supports both intra-city and inter-city moves, providing the same level of professionalism and care regardless of the distance.
Efficient Unloading and Unpacking
At Adam's Moving, our services extend beyond the move. We offer professional unloading and unpacking services. Our experienced team can also help with furniture reassembly and positioning, catering to homes and businesses.
Affordable and Trustworthy Moving Services
Recognized as the "Best Moving Company Nationwide" by the National Movers Association in 2015, Adam's Moving provides affordable, award-winning moving services. Whether you are moving a small residence or a large corporate business, we offer transparent, cost-effective rates without compromising the quality of service.
Conclusion
Choosing the right moving company for your relocation can significantly ease the transition. At Adam's Moving, we offer professional, reliable, and cost-effective moving services that prioritize the safety of your belongings. Our full-service moving solutions encompass packing, moving, unloading, unpacking, and reassembling, ensuring a smooth and stress-free moving experience.
Whether you're moving locally or across the country, Adam's Moving is here to support your journey every step of the way. Our team of skilled professionals and our commitment to customer satisfaction make us the preferred choice for all your moving needs.
To learn more about our services or get a quote for your upcoming move, please contact us. Let Adam's Moving make your moving day a pleasant and hassle-free experience.
FAQs
What does full-service moving include?
Full-service moving includes packing, loading, transportation, unloading, unpacking, and reassembling your belongings at your new location. It's designed to make your move stress-free and smooth.
How far in advance should I book my move with Adam's Moving?
We recommend booking your move as soon as possible, preferably at least four weeks in advance. This will allow us to plan your move efficiently and cater to your specific needs.
Do you offer moving services for businesses?
Yes, Adam's Moving provides comprehensive commercial moving services. Whether it's a small office relocation or a large-scale warehouse move, we can handle all your business moving needs.
Can I store my belongings with Adam's Moving during the moving process?
Yes, we provide temporary storage services with climate-controlled and well-monitored facilities. This allows you to store your items securely until you're ready to receive them at your new location.
Are your services insured?
Absolutely. At Adam's Moving, we are fully licensed and insured. This gives our customers complete peace of mind, knowing their possessions are protected during the move.