Moving to a new home or office can be a challenging and stressful experience, often fraught with numerous responsibilities and uncertainties. The moving industry in Fort Lauderdale is renowned for its stunning beaches and picturesque boating canals.
It is also home to many professional moving companies dedicated to streamlining this arduous process. These experts take on the burden of packing, transporting, and unpacking your belongings, allowing you to focus on settling into your new space.
The peace of mind and efficiency these professionals offer significantly outweigh the costs. From small, locally owned companies to large, nationwide firms, each brings a unique blend of services, expertise, and customer service to make your move a smooth and seamless experience.
As you plan your upcoming move in or out of Fort Lauderdale, consider entrusting your transition to these professional movers who offer not just a service but a comprehensive moving solution.
Benefits of Hiring Professional Movers in Fort Lauderdale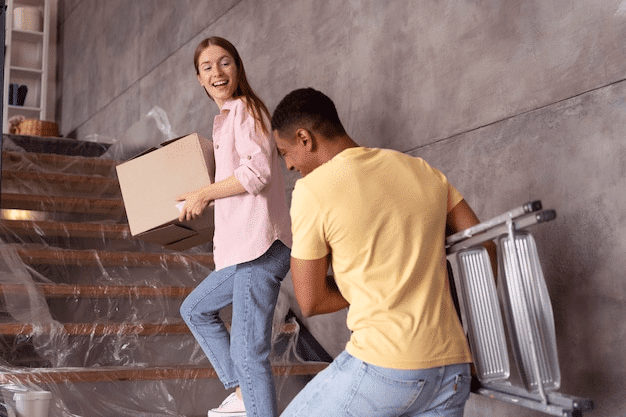 Whether you're considering just a moving company or a full-service moving company, these professionals' peace of mind and efficiency significantly outweigh the costs. The following are the benefits of hiring a professional moving company:
1. Stress Reduction
Relocating can be a stressful undertaking with numerous tasks to juggle simultaneously. Hiring professional movers reduces this stress substantially. Hiring professional Fort Lauderdale movers reduces this stress substantially. They manage every aspect of the moving process, from packing and loading to transportation and unloading, allowing you to focus on other essential tasks.
2. Safety and Security
Professional movers are trained in the best packing and moving techniques to ensure your items are secure during transit. They have the necessary equipment and knowledge to safely handle heavy, bulky, or delicate items, reducing the risk of damage or injury.
3. Time and Efficiency
Movers have experience and expertise, enabling them to pack, load, and unload items much faster than untrained individuals. This efficiency saves you time and allows you to focus on settling into your new home or office.
4. Equipment and Materials
Professional movers come equipped with all the necessary tools and materials needed for a move. This includes high-quality packing materials, moving blankets, dollies, and ramps, ensuring the safe and efficient relocation of your belongings.
5. Insurance and Liability
Professional moving companies carry insurance covering your belongings in the event of damage or loss. This liability protection provides peace of mind, knowing you'll be compensated if anything happens to your items.
6. Cost-Effective
While hiring movers might seem expensive upfront, it can be more cost-effective in the long run. Hiring professionals can be a more economical option when you factor in the cost of packing materials, renting a moving truck, and the time you would spend packing, moving, and unpacking.
7. Storage Options
Sometimes, you might need to store your belongings before, during, or after the move. Many professional moving companies offer temporary or long-term storage solutions, providing a secure place for your items if needed.
8. Convenience
Perhaps the most significant benefit of hiring professional movers is the convenience. Having experts handle all the heavy lifting, driving, and logistics of moving can free up your time and energy, allowing you to focus on enjoying your new home or business location.
Criteria for Choosing Professional Movers in Fort Lauderdale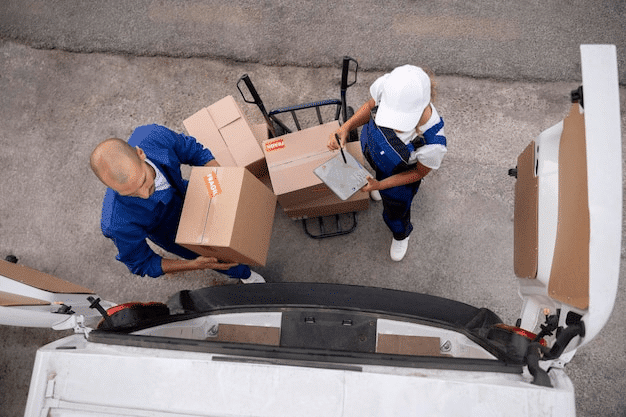 Choosing the right moving company ensures a smooth and stress-free moving experience. Several factors come into play when making this decision, including experience, services offered, and customer reviews.
1. Experience
Whether it's for long-distance moving or a local shift, consider the moving company's experience in the industry as an essential factor. A company with a significant number of years in the field typically has a proven track record of handling various moving scenarios, including addressing potential challenges that may arise during the move. They have encountered multiple situations and learned to adapt, fine-tuning their services over time. Their vast experience equips them with the necessary skills to execute the moving process effectively and efficiently, ensuring your belongings are handled with the utmost care and professionalism.
2. Services Offered
Examine the range of services the moving company offers. A comprehensive service list may include packing and unpacking, provision of packing materials, disassembling and reassembling furniture, and storage facilities. A company offering a wide range of services can cater to your specific moving needs, thus providing a more convenient and streamlined moving experience. You can rest easy knowing that every aspect of your move, from the initial packing to the final unpacking at your new location, is covered by one company.
3. Insurance and License
Always check whether the moving company is licensed and insured. This is a non-negotiable criterion, as it safeguards your possessions during the move. An insured company provides peace of mind, ensuring that you won't bear the financial burden in the event of damage or loss during transit. A licensed company complies with industry standards and regulations, thus assuring that you're working with legitimate professionals.
4. Reputation and Reviews
Consider the company's reputation and online reviews as a key factors. Reliable movers usually boast positive reviews from previous customers, demonstrating their ability to deliver satisfactory services. These reviews can provide insight into the company's reliability, professionalism, problem-solving skills, and how they handle issues or complaints. Moreover, a positive reputation built over time suggests that the company consistently meets, if not exceeds, customer expectations.
5. Price and Transparency
When choosing movers, compare prices and ensure that the company provides transparent quotes. Beware of offers that seem too good to be true, as they may have hidden costs that could inflate your moving bill. A trustworthy mover will provide a detailed, itemized estimate outlining all the costs involved in the move. This transparency allows you to budget accordingly and prevents unpleasant surprises on a moving day.
6. Customer Service
Assess the company's level of customer service. Good movers prioritize their customers, ensuring that their needs and concerns are addressed promptly and courteously. They should be responsive, willing to answer any questions you might have, and flexible enough to accommodate specific requests. A company that values customer service is likely to provide a seamless, stress-free moving experience, keeping you informed and reassured throughout the process.
7. Referrals and Recommendations
Don't overlook referrals and recommendations from family, friends, or colleagues who have used moving services before. Their experiences can give you a first-hand account of what to expect from the company. It's often through these personal testimonials that you can discover insights not readily available online, such as the crew's work ethic or how the company handles unforeseen moving challenges.
8. Company's Fleet
Take the time to evaluate the company's fleet of moving vehicles. The condition and maintenance of their trucks and equipment can speak volumes about the company's professionalism and the level of care they will provide for your belongings. A well-maintained fleet indicates that the company prioritizes quality service and safety and respects your possessions. It also suggests they're prepared for various move sizes and distances, providing additional assurance that they can handle your specific move.
Top 10 Professional Movers in Fort Lauderdale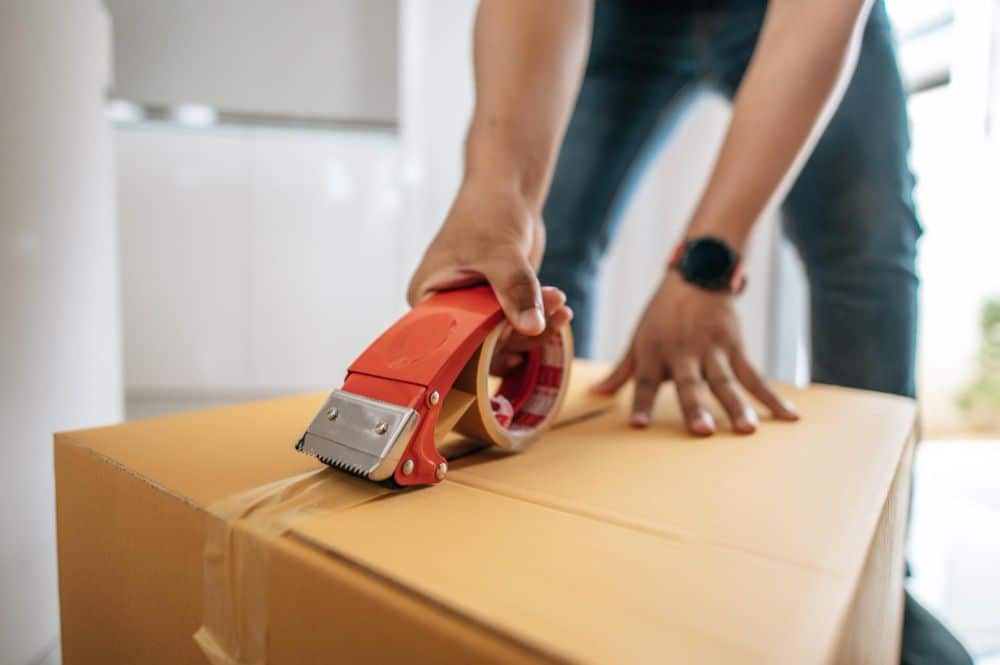 Whether you're looking for commercial, local, or long-distance movers, choosing the best moving company for your specific needs is key to a stress-free and efficient move. Below are some of the top professional movers in Fort Lauderdale, each providing a unique set of services and advantages.
1. Adam's Moving
Adam's Moving is a reputable company known for its reliable, prompt, and efficient moving services. Their experienced moving team ensures a smooth moving experience from start to finish, offering a comprehensive range of services from packing to furniture assembly. Adams Moving takes pride in its professional packing, efficient loading and unloading, and top-notch delivery service. 
Their skilled movers ensure your belongings are carefully handled and securely packed, giving you peace of mind throughout the moving process. Whether you're moving locally within Fort Lauderdale or embarking on a long-distance relocation, Adams Moving has the expertise and resources to make your move successful.
2. Blue Water Movers
Blue Water Movers offer a personalized approach to moving services, specializing in both residential and commercial moves. They prioritize customer satisfaction, ensuring a seamless, stress-free relocation process.
3. Fort Lauderdale Pro Movers
Fort Lauderdale Pro Movers have built a solid reputation based on their commitment to quality service and customer satisfaction. They offer an array of services, including packing, unpacking, and secure storage solutions.
4. Sunshine State Moving Company
Sunshine State Moving Company is renowned for its professional, efficient, and courteous moving services. Their team is dedicated to providing an effortless moving experience, equipped to handle local and long-distance moves.
5. Atlantic Relocation Systems
Atlantic Relocation Systems offer a wide range of relocation services, including local, interstate, and international moves. They stand out with their dedication to providing high-quality, customer-focused services.
6. All My Sons Moving & Storage
All My Sons Moving & Storage is a full-service moving company known for its professional and friendly service. They offer complete moving services, including packing, loading, and storage.
7. Two Men and a Truck
With their efficient moving team and wide range of services, they have established themselves as reliable Fort Lauderdale movers. They stand out for their flexible scheduling and customer-first approach.
8. Best in Broward Movers
Best in Broward Movers is known for its competitive pricing and customer-focused approach. They offer various moving services and pride themselves on their efficiency and reliability.
9. College Hunks Hauling Junk and Moving
College Hunks Hauling Junk and Moving offer a variety of services, including residential and commercial moving, junk removal, and donation pickups. Their unique approach and broad range of services set them apart.
10. Noble Moving
Noble Moving is a highly regarded moving company known for its comprehensive and customizable service options. Their customer-centric approach and dedication to careful handling set them apart.
Factors Influencing Moving Costs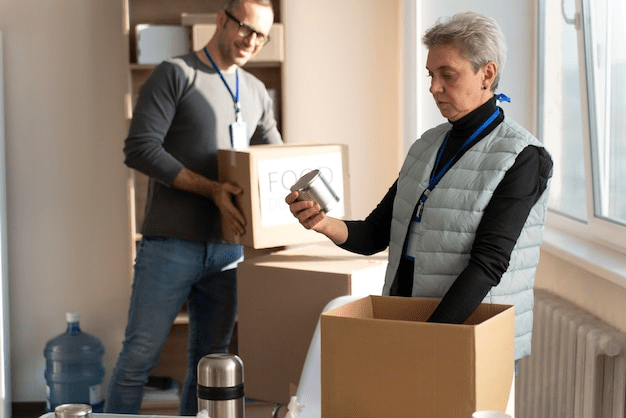 This is particularly true if you're planning long-distance moving or moving large items, in which case you might want to consider professional movers such as United Family Movers or reputable van lines. The cost of hiring professional movers can vary greatly depending on a number of factors. Understanding these components can help you better estimate your moving expenses and budget accordingly.
Distance of the Move
The distance between your current location and your new residence significantly impacts the moving cost. Local moves are typically cheaper as they require less time and fuel. However, long-distance or interstate moves are more costly due to increased fuel consumption, driver's time, and toll fees. In addition, long-distance moves may also involve additional licensing or insurance costs for the moving company, which will reflect in the final moving estimate.
Size and Weight of the Move
The overall size and weight of your move also directly affect the cost. More items mean more packing supplies, more time spent packing and loading, and potentially larger or additional moving trucks. Moving large or unusually heavy items, like pianos or safes, may require special equipment or additional movers, adding to the cost. A thorough decluttering before packing can reduce the volume and weight of your move and save you money.
Moving Date
The date of your move can greatly influence the cost. Peak moving times, such as weekends, the beginning or end of the month, and summer months, are in higher demand, and prices often increase due to the limited availability of moving companies. If you're moving in or out of downtown Fort Lauderdale during these peak times, booking your movers well in advance is advisable to secure your preferred date and potentially better rates.
Additional Services
Any additional services requested will add to the overall cost of the move. These could include packing and unpacking services, disassembly and reassembly of furniture, or temporary storage solutions. While these services can add convenience and efficiency to your move, they cost extra. It's important to consider which services you truly need and to communicate these needs when receiving a moving quote.
Access Issues
Lastly, any access issues at either your current or new location can impact the cost. These include long carries, stairs, elevators, or narrow streets that require a smaller shuttle truck. Any conditions that complicate the moving process or increase the time it takes to load or unload your belongings can result in additional fees. Be sure to discuss any potential access issues with your moving company to avoid unexpected costs.
Specialty Items
Transporting specialty items like pianos, pool tables, hot tubs, or valuable antiques can significantly affect moving costs. These items often require special handling, equipment, and additional insurance coverage, which will increase your moving estimate. Always inform your moving company about any specialty items to ensure they can accommodate these needs and provide an accurate quote.
What is the Moving Cost in Fort Lauderdale, FL?
The cost of moving to Fort Lauderdale, FL, can vary considerably based on various factors. On average, you could expect to pay anywhere from $200 for a small, local move to several thousand dollars for a large, long-distance move. These costs encompass various elements such as the distance of the move, the amount and weight of the belongings, labor costs, packing materials, and any additional services you opt for, like packing, unpacking, or special item handling.
The cost also depends on the time of the year. Summer months are the busiest for moving companies, so prices may be higher during this period. If you're flexible with your moving date, you could potentially save money by scheduling your move during a less busy time. Remember, these are rough estimates, and the best way to understand the moving cost accurately is to request detailed quotes from different moving companies, compare them, and make an informed decision.
Adam's Moving Services In Fort Lauderdale
Full-Service Moving Solutions
Our company takes pride in providing a comprehensive suite of moving services designed to ensure a seamless, stress-free relocation experience for our clients. From the initial planning stages to the final unpacking at your new location, our dedicated team is ready to handle every aspect of your move.
Customizable Packing Services: We understand that each move is unique, so we offer flexible and customizable packing services. Whether you need full-service packing, partial packing, or just want us to handle your fragile items, we've got you covered. Our team is trained in proper packing techniques to guarantee your belongings' safety and security. We also provide high-quality packing materials and boxes to ensure your items are well-protected throughout the move.
Secure Storage Solutions: In the event that you require temporary storage during your move, we offer secure storage solutions. Our clean, climate-controlled facilities ensure your items are well-protected against environmental damage. Whether you need short-term storage while you get settled in or a longer-term storage solution, we can accommodate your needs, providing you with peace of mind knowing your belongings are safe and secure.
Specialized Moving Services
Understanding that certain items require specialized handling, we offer services specifically designed to cater to these needs. Our trained and experienced staff are equipped to handle everything from delicate antiques and artwork to pianos and high-value electronics.
Furniture Moving and Assembly: Large, heavy furniture can be one of the most challenging aspects of any move. Our team is trained to move furniture of all sizes and types safely. We also offer furniture assembly and disassembly services to make your move even more convenient.
High-Value Item Handling: Certain items require a little extra care during a move. Whether it's a priceless family heirloom, a delicate piece of art, or a high-value electronic, we have the necessary training and equipment to ensure your prized possessions are properly protected and transported to your new location.
Conclusion
Choosing the right professional movers in Fort Lauderdale can be the difference between a stressful move and a seamless one. In Fort Lauderdale, there are numerous options for reliable and efficient moving services that cater to varying needs. By considering factors such as experience, services offered, customer reviews, and pricing, you can select the moving company that best aligns with your requirements.
With the right assistance, you can transform the daunting task of moving into a smooth, manageable process, leaving you free to enjoy the excitement and possibilities of your new home or office. Whether you're planning a small, local move or a major, long-distance relocation, the professional movers in Fort Lauderdale are ready to provide a comprehensive, stress-free moving solution.
Ready to start planning your move? Don't hesitate to reach out to us today. Our experienced team is here to answer your questions, provide a detailed estimate, and guide you through each step of the moving process. Experience the difference between a professional, customer-focused moving service – contact us today and let us make your next move your best move.
FAQs
How far in advance should I book a moving company?
Ideally, you should book a moving company as soon as you know your moving date, typically around 4-8 weeks in advance. This ensures that you can secure the date and time that works best for you.
What is the cheapest time to move?
The cost of moving can be cheaper during the off-peak season, which is generally during the fall and winter months. Weekdays and the middle of the month can also be less expensive times to move.
Are there items that professional movers will not move?
Yes, there are certain items that most professional movers will not move, such as hazardous materials, perishable food, pets, plants, and personal or valuable items like jewelry or important documents.
Do I need to tip my movers?
While tipping is not required, it is a common practice to tip your movers, especially if they've done a great job. A general rule of thumb is to tip $4-5 per hour per mover.
Do professional movers disassemble furniture?
Most professional movers offer services to disassemble and reassemble furniture. However, it's essential to confirm this with the moving company beforehand.