In the bustling city of Fort Lauderdale, life is always on the move. Every day, businesses grow, families expand, and dreams soar high, leading to the frequent need for relocation. This is where Adams Moving, a reliable moving company in Fort Lauderdale, FL, comes into the picture – offering affordable yet professional moving services that stand out.
We have honed our moving solutions to address the financial constraints of our valued clients without compromising the quality of service. With years of experience in the industry, an award-winning reputation, and a dedication to make your move as seamless as possible, Adams Moving brings you cost-effective solutions right at your doorstep.
Our aim is to take the burden of moving off your shoulders, giving you peace of mind as you transition to your new location.
Factors Affecting Moving Costs In Fort Lauderdale Fl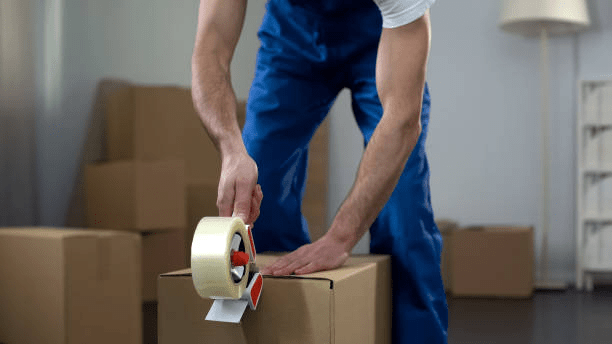 When you're planning a move, understanding the factors that can influence your moving costs is crucial. Here are key considerations that can affect the overall price of your move.
1. Size of Your Move
One of the most significant factors that moving companies consider when calculating costs is the size of your move. Naturally, moving a four-bedroom house's worth of belongings will be more expensive than relocating a smaller, two-bedroom apartment's contents.
Larger moves often require more manpower, more packing materials, and potentially multiple moving trucks. The costs accumulate quickly with the increase in resources, particularly if multiple trips or trucks are needed to transport all your possessions.
2. The Distance of Your Move
Another vital factor in your moving costs is the distance between your current and future homes. Longer distances mean more time on the road, higher fuel consumption, and increased wear and tear on the moving trucks.
Additionally, long-distance moves often require drivers to spend more time away from home, which can lead to higher labor costs. Therefore, if you're moving across the state or across the country, you can expect the distance to significantly impact your moving expenses.
3. Time of Year and Day of the Week
The time of year and even the day of the week can influence your moving costs. The moving industry experiences high demand during the summer months (April through September), leading to higher rates.
Similarly, weekends are often busier than weekdays for moving companies, potentially leading to increased costs. If possible, consider planning your move during the off-peak season or on a weekday to potentially reduce your moving costs.
4. Storage Requirements
If your move requires short-term or long-term storage, you should factor this into your budget. Moving companies often charge a monthly fee for their storage solutions, which can also include a damage deposit. While using storage during a move can sometimes be unavoidable, minimizing this need can lead to substantial savings.
5. Moving Supplies
While moving supplies such as boxes, bubble wrap, tape, and rental equipment might seem inexpensive individually, their combined costs can add up quickly. Some moving companies may include these costs within their quotes, while others may charge separately. It's always a good idea to clarify this upfront to avoid unexpected expenses.
6. Insurance Options
While moving companies are required to offer basic liability protection for your belongings, this coverage is often minimal. Therefore, if you're moving valuable items, you may want to consider purchasing additional, more comprehensive insurance. The cost of this coverage will depend on the value of your items and the specific terms of the insurance policy.
7. Packing Services
While moving companies' primary service involves loading your items onto a truck and transporting them to your new location, many also offer additional services such as packing and unpacking, disassembling and reassembling furniture, and others.
These services can provide added convenience but come at an extra cost. If you're looking to cut costs, consider doing some of these tasks yourself.
8. Special Items and Additional Services
If you have special items such as antiques, artwork, pianos, or other bulky or delicate items, you may require specialized services. These items often need custom crating, special handling, or specific packing materials for safe transport. Such services can add to the overall cost of the move.
9. Urgency of the Move
Finally, the urgency of your move can also affect your moving costs. If you require last-minute or expedited services, you should expect to pay a premium. Planning your move well in advance can help avoid these additional charges.
Effective Strategies for Reducing Moving Costs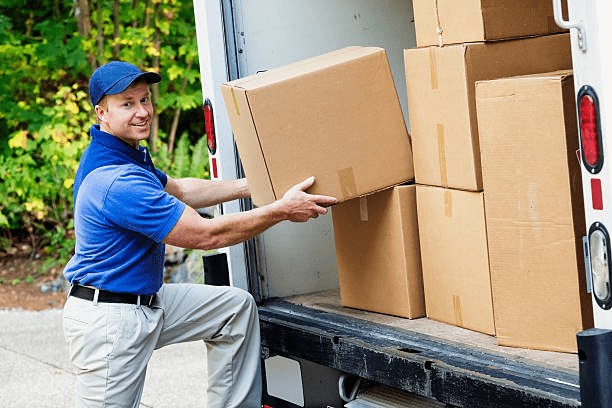 While moving can be an expensive undertaking, several practical strategies can help manage your budget effectively. Here's a comprehensive guide to keeping your moving costs low.
1. Start Early
One of the best ways to save money on your move is to start planning as early as possible. Early planning gives you the opportunity to shop around for the best prices, bargain for discounts, and avoid the premium charges associated with last-minute booking.
Ideally, you should start gathering price quotes several months ahead of your planned move date. Also, keep in mind that moving prices are generally lower during the off-peak season, which typically runs from October through March.
2. Research and Use Referrals
Moving companies often offer discounts to first-time customers and those referred by previous clients. Use your network to gather recommendations about affordable and reliable moving companies.
In addition to asking about the quality of service, inquire about potential discounts. Mention these referrals when contacting moving companies, as this could help you secure a discount. Furthermore, always keep an eye out for special promotions and off-season deals.
3. Compare Quotes
When gathering price quotes from moving companies, aim to get at least three for comparison. Pay close attention to the type of quote provided – estimates are typically lower than guaranteed price quotes and may not accurately reflect the final price you'll pay.
Ensure you understand which factors could trigger extra costs and how likely these are to occur. The lowest estimate may not necessarily provide the best value in the end.
4. Downsize Your Belongings
The amount and size of items you need to move directly impacts the overall cost of your relocation. Consider selling or donating unnecessary furniture or other belongings before you move.
Not only will this lower the volume of items to be moved (and therefore the cost), it might also help you avoid the need for temporary storage. If you're making a long-distance move, you may even find it more cost-effective to purchase new furniture upon arrival rather than moving your old items.
5. Seek Free Moving Supplies
Boxes, packing tape, bubble wrap, and even free moving boxes can add up quickly. Check with local retailers, friends, social media groups, and grocery stores for free boxes. You'd be surprised at how many people are eager to get rid of these items. You could also ask around for tools, dollies, or furniture blankets to borrow, saving on rental or purchase costs.
6. Look for Discounts
Just like any other business, moving companies often offer discounts and promotions. Conduct a quick online search on discount or coupon websites to see if any moving companies are offering deals. Alternatively, check the websites of individual moving companies for discounts specific to military personnel, seniors, students, or those paying in cash.
7. Plan Your Moving Time Wisely
Finally, if possible, plan your move for a time when demand for moving services is lower. The peak moving season typically runs from April until September, and moving costs during this time are generally higher.
If you must move during these months, try to schedule your move for a weekday. Fridays and weekends, especially during the peak season, tend to be the most expensive times to move.
8. Do Some Tasks Yourself
If you're looking to cut costs even further, consider taking on some of the tasks yourself. Packing your items, disassembling furniture, and performing some of the cleanup can save you a significant amount of money. This requires more time and effort on your part, but the potential savings could make it worthwhile.
Practical Guidelines for Hiring Affordable Moving Companies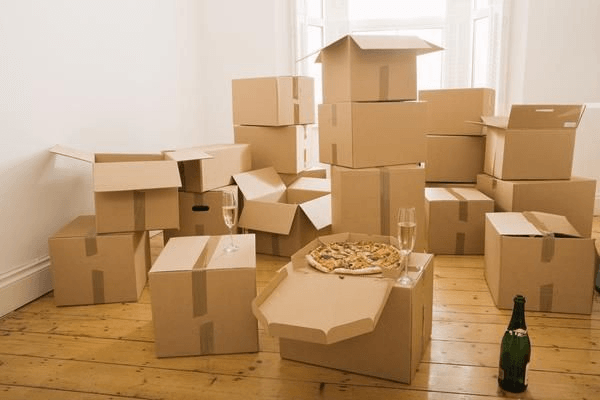 Navigating the world of moving companies can be daunting, especially when you're on a budget. Here are some practical tips to guide you through the process of hiring affordable, yet reliable moving services.
1. Understand Different Types of Movers
Understanding the difference between full-service movers like International Van Lines, and self-service movers can help you make an informed decision about which type of service best fits your budget and needs.
Full-service movers handle everything from packing to loading, transportation, and unloading. This is the most convenient but also the most expensive option.
Self-service movers, on the other hand, simply provide transportation. You're responsible for packing, loading, and unloading. This requires more work but can save you a significant amount of money.
2. Shop Around and Compare Quotes
Don't settle for the first quote you get. It's best to contact at least three different companies and compare their offers. When comparing, be sure to:
Look at the overall price, but also the services included in the quote.
Understand the type of quote provided. Some movers give a binding quote (the final price), while others provide an estimate that could increase.
Inquire about any additional fees that might apply.
3. Check Reviews and References
In your quest for affordable moving services, never underestimate the value of checking reviews and asking for references. It might be tempting to go for the cheapest option available, but it's also essential to ensure that the company provides reliable and quality services.
Online Reviews: Start by checking out reviews on websites like Yelp, Google, and the Better Business Bureau (BBB). Look for recurring themes in the reviews. Are customers generally satisfied with the service they received?
Are there complaints about hidden charges or damaged belongings? If a company has mostly negative reviews or several unresolved complaints, it's probably best to steer clear.
References: In addition to reading online reviews, ask the moving companies themselves for references. Reputable companies should be willing to provide contact information for a few previous customers who you can call to inquire about their experiences.
Be sure to ask these references about their overall satisfaction, any challenges they faced, and whether they would hire the company again.
4. Negotiate the Price
Even in the moving industry, prices aren't always set in stone. Some companies might be open to negotiation, especially if you have received cheaper quotes from their competitors. Here's how you can navigate the negotiation process:
Compare Quotes: Before you start negotiating, have your facts ready. Show the company that you've done your homework and can prove that their competitors offer similar services at lower prices.
Value-added Services: You can also negotiate for additional services at no extra cost, such as packing materials, temporary storage, or additional insurance coverage.
Be Flexible: If your moving dates are flexible, use this to your advantage during negotiations. Moving companies are often more willing to offer discounts during slower periods.
Polite Persistence: Always remember to be polite but firm during negotiation. Express your interest in their services and your willingness to commit if they can match your budget.
5. Choose the Right Moving Time
The cost of moving services can vary greatly depending on the time of year, month, and week. To get the best deal:
Avoid peak moving season (usually between May and September).
Consider moving mid-month, as prices are often higher at the beginning and end of the month.
If possible, opt for a weekday move, as weekends tend to be busier and more expensive.
6. Declutter Before the Move
Reducing the volume of items you need to move can significantly lower your moving costs. Consider:
Selling or donating items you no longer need.
Recycling or disposing of broken or worn-out items.
Using up or getting rid of perishable items (food, cleaning supplies, etc.).
Whether you are looking for local movers or long-distance movers, Adams Moving caters to all your needs. We understand our budget-conscious customers and strive to be among the best cheap moving companies in Fort Lauderdale, FL. Contact us today for a free moving quote and experience our customer-oriented, cheap moving services firsthand.
Affordable Moving Services at Adams Moving
Adams Moving is dedicated to providing high-quality, affordable moving services in Fort Lauderdale and beyond. We understand that moving can be an expensive and often stressful endeavor. Our mission is to make the process as seamless as possible, without breaking the bank.
Budget-Friendly Local and Long-Distance Moves
Whether you're relocating within the city or moving across the country, we've got you covered. Our competitive pricing structure ensures that you get the best possible value for your money. Our services include packing, loading, unloading, and transportation, designed to cater to a wide range of budgets.
Transparent Pricing Structure
We believe in absolute transparency when it comes to pricing. With Adams Moving, there are no hidden charges or last-minute add-ons. We provide a comprehensive quote that includes all costs, allowing you to budget effectively for your move.
Cost-Efficient Packing Services
Our affordable packing services can help you save both time and money. Our team of professional packers is trained to pack your belongings securely, reducing the risk of damage during transit. This can save you the cost of replacing damaged items and provide peace of mind. We also offer affordable packing supplies, including boxes, bubble wrap, and tape.
Discounted Storage Services
If you need to store some of your belongings during the move, we offer discounted storage services. Our storage facilities are secure and climate-controlled, ensuring your items remain in excellent condition. This is a cost-effective solution for individuals who may not have space for all their belongings in their new location immediately.
Flexible Moving Packages
We understand that each move is unique. That's why we offer a range of flexible moving packages that can be tailored to suit your specific needs and budget. Whether you require full-service moving assistance or just need help with heavy lifting, we have a package for you.
Expert Advice to Save Costs
Our team of moving experts is always ready to provide advice on how to save costs during your move. This could be by decluttering before your move, choosing the right moving insurance, or moving during off-peak seasons. Our goal is to help you make informed decisions that will help keep your moving costs low.
Conclusion
Moving, whether it's a residential shift or a business relocation, can indeed be a challenging task. It involves numerous factors, each demanding equal attention and careful handling. Adams Moving seeks to alleviate these pressures by providing affordable and efficient moving services, tailored to the unique needs of each customer.
With an experienced team of professional movers and a commitment to customer satisfaction, we strive to make every move seamless and stress-free.
Our affordability doesn't compromise the quality of service we provide. From packing your valuables with utmost care to ensuring their safe and timely delivery, our end-to-end services cater to every aspect of your move.
Additionally, our transparent pricing and flexible moving packages allow you to plan your budget effectively and make your move as cost-efficient as possible.
So, if you're in Fort Lauderdale or planning a move to or from this beautiful city, we invite you to experience a worry-free moving journey with Adams Moving. Don't let the logistics of moving weigh you down. Give us a call today for a free quote and let our team handle the rest.
FAQs
How does Adams Moving keep its moving services affordable?
At Adams Moving, we leverage our extensive experience and efficient moving practices to reduce costs. This includes streamlined logistics, flexible moving packages tailored to your needs, and offering cost-efficient packing services and discounted storage services.
Does Adams Moving provide packing supplies?
Yes, we do provide packing supplies. Our packing services include providing all the necessary packing materials like boxes, bubble wrap, and tape to ensure that your belongings are securely packed for the move.
Are there any hidden charges involved in your moving services?
No, at Adams Moving, we maintain absolute transparency with our pricing. We provide a comprehensive quote upfront that includes all charges. There are no hidden fees or last-minute add-ons.
What areas does Adams Moving cover?
We offer local moving services in Fort Lauderdale and long-distance moving services beyond. Our long-distance services cover a wide area, offering intra-city and inter-city moves.
Can Adams Moving help with both residential and commercial moves?
Absolutely! Our team has the experience and expertise to handle both residential and commercial moves. Whether you're moving your home or relocating your office, we can help make the process seamless and stress-free.