When it comes to moving homes or businesses, one of the most challenging tasks is packing. It's not just about tossing items into a box, but rather it's about organizing, labeling, and ensuring your precious belongings reach their destination in one piece.
In Fort Lauderdale, there's one name that has consistently stood out in providing the best packing services – Adams Moving, a leading name in Fort Lauderdale packing services.
With a team of professional packers, state-of-the-art equipment, and an unwavering commitment to customer satisfaction, Adams Moving has set the standard in packing services. This blog post delves into the details of why Adams Moving is the top choice for packing services in Fort Lauderdale.
How to Prepare Your Home for Packers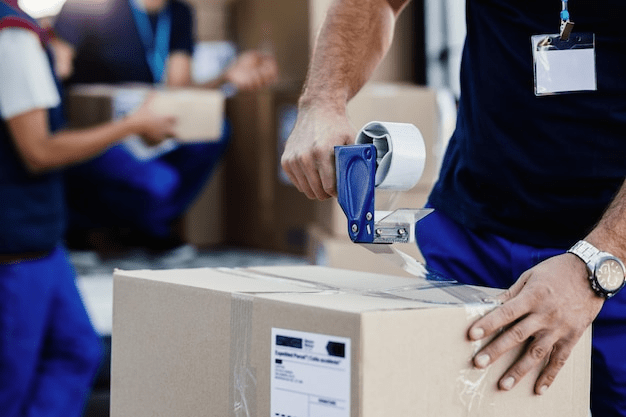 Ensuring that your home is well-prepared for the packers not only facilitates a smooth packing process but also protects your belongings and makes unpacking easier. Here are some steps you can take:
Declutter Your Home: Start by decluttering every room in your house. This step is crucial because it helps you sort out items you no longer need or use. You can donate, sell, or recycle these items. Remember, the fewer items you have to move, the lower your moving costs. Plus, you get a more organized and clutter-free home at your new location.
Create a Detailed Inventory: Creating an inventory of your belongings can help you keep track of all the items that need to be moved. It becomes incredibly useful when unloading and unpacking, ensuring that nothing gets lost during the move. Moreover, in case of damage or loss, this inventory can serve as a record for insurance claims.
Set Aside Valuables and Personal Items: While professional packers can handle most items, there are certain things like important documents, jewelry, cash, or personal items that you might want to handle personally. Set these items aside in a safe place and inform the packers not to pack them.
Prepare Appliances and Furniture: Large appliances, such as refrigerators and washing machines, need to be prepped before the move. This includes tasks like defrosting the fridge and securing appliance doors. Similarly, some furniture may need to be disassembled. Either prepare them beforehand or ensure that the packing service includes disassembly and reassembly.
Empty Drawers and Cabinets: To expedite the packing process, empty all your drawers, cabinets, and storage units. Not only does this protect items from getting damaged, but it also makes the furniture lighter and easier to move.
Clear Pathways: Make sure to clear all pathways in your home. Remove any obstacles that could cause a tripping hazard. This not only ensures the safety of the moving crew but also allows for a quicker and more efficient move.
Label Rooms: If you're packing room-by-room, consider labeling the rooms in your new home that correspond with the boxes. This way, the movers will know where to place each box, saving you a lot of time when you start unpacking.
How to Choose the Best Packing Services In Fort Lauderdale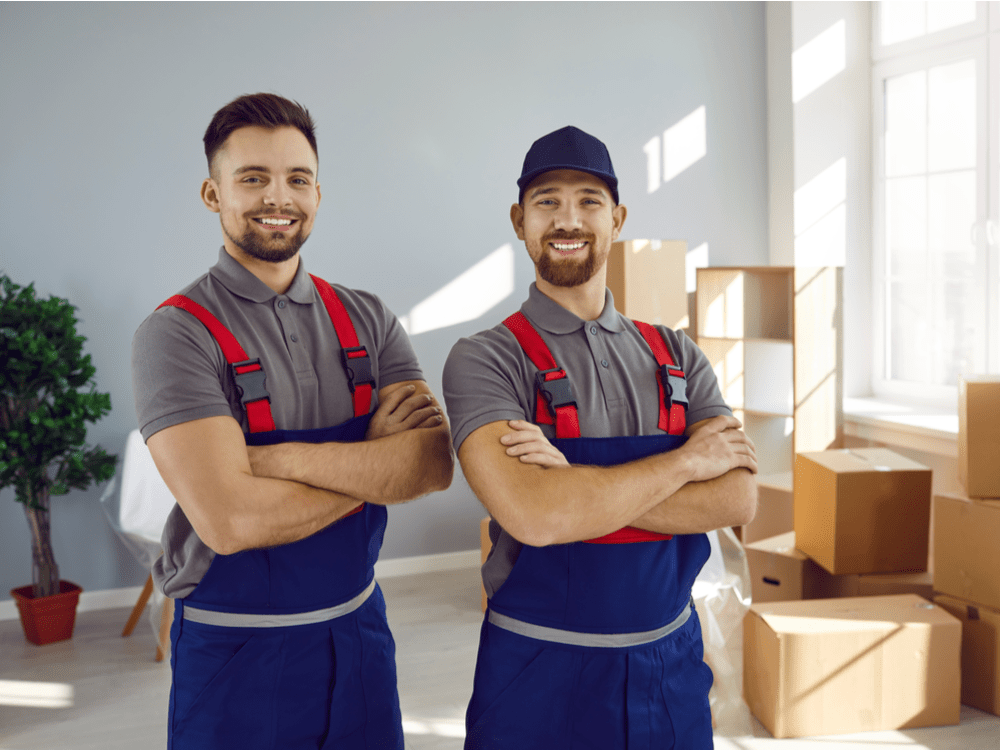 Choosing the best packing services in Fort Lauderdale for your moving needs can feel like an overwhelming task, especially with the multitude of options available.
However, by considering a few essential factors, you can choose between packing companies and make an informed decision that ensures the safe and efficient handling of your prized possessions. Here's an in-depth guide to facilitate your decision-making process.
1. Experience and Expertise
A packing service with significant experience and expertise, like the expert packing services provided by Adams Moving, can provide you with peace of mind, knowing they've honed their packing techniques over the years.
Their expertise allows them to provide personalized best packing services in Fort Lauderdale that cater to the unique needs of each customer, from delicate ceramics to bulky furniture, ensuring their safety during the move. Therefore, inquire about their experience, and don't hesitate to ask about the types of moves they've handled in the past.
2. Licensing and Insurance
The legitimacy of a packing and moving company can be determined through their licensing and insurance. Licensed companies are legally authorized to provide moving services, and insurance offers a safety net, providing coverage for your items during the moving process. Make sure your chosen service possesses these crucial qualifications.
3. Reputation and Reviews
The reputation of a packing service provides a glimpse into the reliability and quality of their services. Investigate previous customer reviews and testimonials, which can shed light on their professionalism, punctuality, and attention to the safety of items during transit.
4. Quality of Packing Materials
The packing materials, including sturdy moving boxes and high-quality packing tape, should be robust enough to provide adequate protection. The materials should be sturdy and robust to provide adequate protection. Additionally, companies utilizing environmentally friendly packing materials can contribute to sustainability efforts.
5. Comprehensive Range of Services
A packing service offering a wide range of services can simplify your moving process significantly. Look for services like disassembly and reassembly of furniture, appliance preparation, custom crating, unpacking services, and even delivery services. A comprehensive service offering can save you substantial time and effort.
6. Availability and Flexibility
Your chosen packing service should be able to accommodate your moving schedule, providing flexibility in case of any sudden changes. Services offering last-minute packing can be an added advantage in unforeseen circumstances.
7. Cost and Pricing Transparency
While affordability is an important factor, it's equally crucial to ensure you're getting the services you need within your budget. The packing service should provide clear and transparent pricing, devoid of any hidden charges. Always confirm the cost upfront to avoid surprises later on.
8. Exceptional Customer Service
The way a company treats its customers can often be a reflection of its service quality. Opt for a packing service that prioritizes customer service, addressing your concerns promptly and maintaining clear communication throughout the moving process. A company that takes care of its customers will likely take great care of your belongings too.
What Factors Affect Packing Service and Moving Costs?
Moving costs can vary significantly based on several factors. By understanding these variables, you can better budget for your move and possibly find ways to save. Let's take a closer look at some of the key factors that impact the cost of moving services and packing services.
Distance of the Move
The distance of your move is one of the primary factors that affect your moving costs. Local moves are generally less expensive than long-distance or interstate moves because they require less time and fuel. Additionally, the cost may increase if there are obstacles that make the move more difficult, such as narrow streets or lack of parking.
Size and Weight of the Shipment
The overall size and weight of your shipment also significantly influence the cost of packing and moving services. Larger and heavier shipments require more labor and materials, and as a result, cost more to move. If you're looking to cut costs, consider downsizing by selling, donating, or disposing of items you no longer need before the move.
Season and Timing
The time of year and even the day of the week can affect moving costs. During peak moving season (typically summer), prices can be higher due to increased demand. Similarly, choosing to move over a weekend, at the beginning or end of the month, or on a holiday can also lead to increased costs because these are popular times for moving.
Special Handling Requirements
If you have items that require special handling, such as antiques, artwork, pianos, or other valuable or fragile items, this could increase your moving costs. These items often require additional packing materials or even custom crating, and they may need to be handled by specially trained movers to ensure they are transported safely.
Additional Services
Lastly, any additional services you require from the moving company will affect the cost. This could include packing and unpacking services, disassembly and reassembly of furniture, storage, or even debris removal after the move. Always discuss these services upfront to understand their costs and include them in your moving budget.
How to Save Money on Packing and Moving In Fort Lauderdale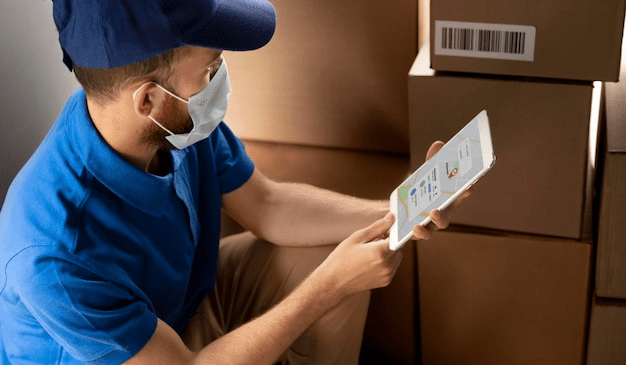 Relocating can be expensive, but there are various strategies to keep your moving costs within budget. Here are several tips on how you can save money on packing and moving.
Declutter Before Packing
Reducing the volume of items to be moved can significantly lower your moving costs. Dispose of, donate, or sell items you no longer need or use. Less stuff means fewer packing materials, less time to pack, and a smaller moving truck.
Collect Free Packing Supplies
Packing supplies can add up to a significant amount. Try to collect free moving boxes from local stores or friends who have recently moved. Also, consider using household items like towels, blankets, or newspapers as padding material to save on buying bubble wrap.
Pack Yourself
While professional packing services provide convenience and safety for your belongings, you can save money by packing yourself. Just be sure to start well in advance and take time to pack carefully, especially when it comes to delicate items.
Get Multiple Quotes
Don't settle for the first quote you get. Approach multiple moving companies to get an estimate. This will give you an idea of the going rate and also provide you with leverage for negotiation.
Understand Your Moving Contract
Reading and understanding your moving contract can save you from unexpected costs. Make sure you understand what's included in the estimate and what additional services might cost. Avoid any company that doesn't make their fees clear or seems to hide information.
The Packing Process at Adams Moving
At Adams Moving, we believe in providing a seamless and stress-free packing service. Here is an outline of our detailed packing process to give you an understanding of what to expect when you choose our services:
Pre-Move Consultation: We begin with a pre-move consultation to understand your specific needs and expectations. This helps us plan for any special requirements and gives you a chance to address any concerns.
Detailed Inventory: We create a detailed inventory of all items to be packed and moved. This not only helps us to estimate the materials and labor needed but also provides a record of all your belongings.
Packing Supplies: We use high-quality packing materials to ensure your belongings are well-protected. We have a variety of box sizes, bubble wrap, packing paper, and specialty materials for fragile items.
Professional Packing: Our trained packers handle each item with care. Fragile and valuable items are packed with extra protection, and all boxes are labeled to make unpacking easier.
Final Review: Before the move, we conduct a final review with you to make sure everything is packed to your satisfaction.
Why Choose Adams Moving for Packing In Fort Lauderdale
Choosing a packing service is a critical decision, and at Adams Moving, we offer services that stand out in the industry. Here's why you should consider choosing us for your packing needs:
Experienced Staff: Our team of professional packers have years of experience in the industry. They are trained to handle all types of items, including fragile and high-value belongings.
Flexible Services: We understand that every move is unique, and we offer a range of services to meet your specific needs. From full-service packing to partial packing or even just supplying materials for a DIY move, we have you covered.
Customer Satisfaction: We prioritize customer satisfaction above all else. Our team is always ready to address any concerns or questions you might have, and we strive to make your move as smooth as possible.
Transparent Pricing: We provide clear and upfront pricing with no hidden costs. Our quotes are detailed and include all aspects of the service you choose.
Conclusion
Moving can be a stressful process, but with Adams Moving, you don't have to worry about the daunting task of packing. We pride ourselves on offering exceptional packing services that make your move easier and more efficient.
Whether you're moving locally or long distance, our experienced team is ready to assist you. Contact us today for a free quote and let us take the stress out of your next move!
FAQs
What kind of items can Adams Moving pack?
At Adams Moving, we can pack a wide variety of items, from everyday household goods to fragile antiques and large furniture pieces.
Do I need to be present during the packing process?
While it's not mandatory for you to be present, we recommend being available, especially during the pre-move consultation and final review, to ensure everything goes as per your requirements.
How does Adams Moving ensure the safety of my belongings?
Our team of professional packers uses high-quality packing materials and effective packing techniques to protect your items during the move. Additionally, we offer insurance coverage for added peace of mind.
Can I get a quote for packing services?
Yes, we offer free, no-obligation quotes. Contact us today to discuss your requirements and get a detailed estimate for your move.
Do you offer unpacking services as well?
Yes, we do! We offer comprehensive packing and unpacking services to make your move as hassle-free as possible.