When it comes to making a move, whether it's across the town or across the country, ensuring the safety and security of your belongings is paramount. In Fort Lauderdale, one company stands out for their exceptional self-storage services – Adams Moving.
Our years of industry experience, combined with a relentless commitment to customer satisfaction, make us the trusted choice for both residential and commercial clients.
With our robust offering that includes professional packing, efficient loading and unloading, and secure, climate controlled storage units, we have simplified the process of moving and storing valuables. At Adams Moving, we are not just a moving company; we are your comprehensive moving solutions partner in Fort Lauderdale, FL.
Exploring the Different Types of Moving and Storage Services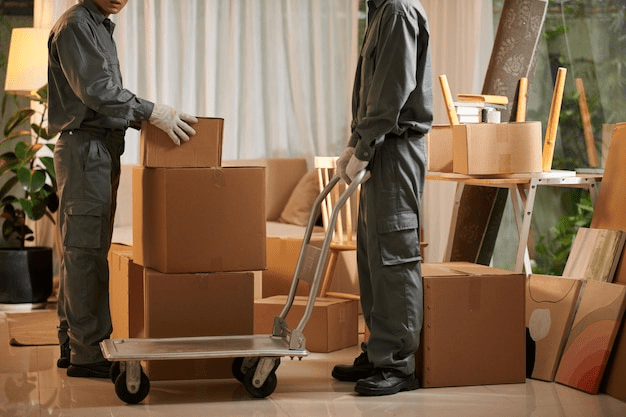 Understanding your storage options is vital when planning a move. The types of services available will largely depend on the moving company and your location, but typically, you will encounter a variety of options. This guide delves into the most common storage services that moving companies offer, helping you make an informed decision on the best fit for your needs.
1. Warehousing: A Secure Home for Your Belongings
Most moving companies provide warehousing services, where your household goods are stored in their warehouse facilities. These storage spaces are often large, equipped with the necessary features to keep your belongings safe and in optimal condition.
The facilities are typically climate controlled units, ensuring your items are not damaged by extreme weather conditions, be it heat, cold, or humidity.
Warehouses are also designed with robust security systems to prevent theft and unauthorized access. This feature provides peace of mind, knowing that your household goods are under constant surveillance and secure from potential threats.
However, it's crucial to remember that not all warehousing services are created equal. Some may offer added perks such as itemized inventory management, where each of your items is cataloged for easy retrieval. Others may provide more basic services. When considering warehousing, it's important to clarify what's included in the package.
2. Container Storage: A Convenient, Doorstep Solution
Another common solution provided by some movers is self storage units, such as the services provided by companies like PODS. In this model, a container is delivered to your doorstep, and you're responsible for loading your belongings into it. This option gives you control over how your items are arranged, allowing you to pack and unpack at your own pace.
Once your items are loaded, the container is picked up and delivered to your new destination or stored at a secure location until you're ready to retrieve it. This service is convenient, especially for long-distance moves or when your new home is not ready for occupation.
Remember, containers come in different sizes, so it's important to estimate the amount of space you'll need accurately. Also, while you have control over packing, the safety of your items during transit still depends on how well they are packed, so don't underestimate the importance of packing securely.
3. Trailer Storage: Short-Term Storage On-the-Go
For short-term storage needs, some moving companies may offer the option to store your items in the trailer itself. This option is useful for short periods, perhaps when there's a small gap between your move-out and move-in dates.
Although it's a convenient option for short durations, trailer storage isn't suitable for long-term storage due to the lack of temperature control and added security features. Nevertheless, it's a handy solution for specific situations, saving you the trouble of unloading and reloading your items.
Evaluating Your Options: What to Consider
When selecting the best storage solution for your needs, there are several factors to consider.
First, consider the duration of storage you'll need. Short-term needs might be better served by trailer storage, while longer-term requirements will necessitate warehouse or container storage.
Next, think about the volume and nature of the items you want to store. Certain delicate or valuable items might need the temperature-controlled environment offered by warehouse storage. If your new location lacks sufficient space for all your belongings, extra space storage can be a viable solution.
Finally, consider the level of control and access you want to maintain over your belongings while in storage. Each individual has unique needs, and considering these factors will help you select the perfect storage unit for your situation. If you prefer more autonomy and the ability to access your items at will, a container storage solution might be more suitable.
Streamlining the Process of Choosing Your Moving and Storage Services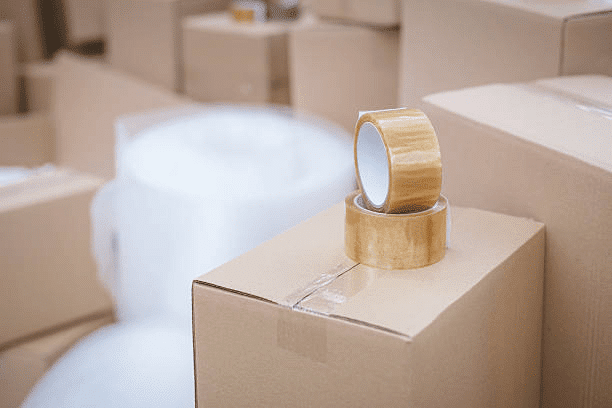 Relocating can be a complex and stressful process, but with adequate planning and organization, you can streamline your moving and storage service selection. Consider options like life storage which offers a variety of storage units with different sizes, features, and pricing options to suit your needs.
Here's how you can effectively manage your move, from taking inventory of your belongings to choosing between self-move and hiring professional services.
1. Creating a Comprehensive Inventory of Your Belongings
Kickstart your moving and storage services selection by taking an inventory of everything you need to move. This process might initially seem overwhelming, but approaching it room by room (e.g., office, bedroom, kitchen) can make it manageable.
It's vital to differentiate between what you'll immediately need in your new place and what can be stored. Keep this list readily available, as it will serve as a useful guide when you're preparing to choose your moving services.
2. Organizing and Packing with Precision
Having a thorough inventory list is the first step to organize your move. With this list as your guide, you can now estimate how many boxes you'll need. Choose sturdy boxes with solid bases and flaps for lids.
Once your boxes are ready, gather essentials such as packing tape, scissors, and labeling tools. Start packing and labeling the boxes according to the room and contents, ensuring a smooth unpacking process at your new home.
3. Familiarizing Yourself with Your New Location
Before deciding on a moving service, make it a point to learn everything you can about your new location. Gather all the necessary information about move-in dates, key collection, and moving truck parking spots.
Identify essential services such as local hospitals, fire stations, and police departments. If you're moving across state lines, familiarize yourself with the necessary procedures for changing your driver's license and vehicle registration.
4. Evaluating Your Storage Needs and Options
Your storage needs will largely hinge on the nature of your move—whether it's local or international. Assess your new place for available storage space, and based on your 'Storage' list, make an approximation of how much volume your storage items will take up.
This will help in determining the size of the storage unit you might need. If you have larger items, such as vehicles, to store, you might need specialized vehicle storage services.
5. Making an Informed Decision Between Self and Full Moving and Storage Service
Now that you've sorted out your moving and storage needs, it's time to decide if you want to handle the move yourself or hire professional help. Although self-storage and moving can be budget-friendly, a full moving and storage service can save you trouble and ensure a seamless move.
6. Planning Your Time Efficiently
Once you've chosen your moving and storage service, ensure you set aside enough time for packing and moving. Start packing as early as possible to prevent last-minute stress. Block your schedule for Moving Day, especially if you've hired a full-service moving and storage company.
7. Ensuring Clear Communication
If you decide to hire a full-service moving and storage company, it's essential to clearly communicate your requirements to them. Inform your friends and family about your move. Introducing yourself to your new neighbors and bidding adieu to the old ones can also provide emotional support during this transitional period.
Essential Guidelines for Choosing a Storage Facility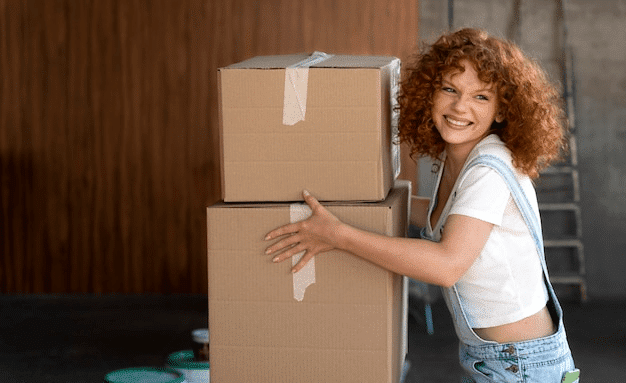 When it comes to selecting a storage facility, several key factors come into play. These include considerations of security, the physical state of the facility, the accessibility of your storage unit, and the potential advantages of using the same company for moving and storage services.
When moving to Florida, an FL self-storage unit can provide an excellent option for safely stowing your belongings during the transition. In this section, we delve into these considerations to aid you in making an informed choice for your storage needs.
1. Prioritizing Security Measures
Theft is an unfortunate risk when it comes to storage facilities, but with the right precautions, this risk can be significantly minimized. The first thing to consider is the security measures employed by the facility.
Large facilities offering 24/7 unsupervised access may seem convenient but can also pose a significant security risk. Ideally, individual rooms should be alarmed, and high-quality CCTV systems should be in place. If these measures are not in place, it's essential to invest in a heavy-duty padlock from a reliable brand to secure your unit.
Proximity to your new home is another security factor. A storage facility located close to your residence allows for regular check-ups on your stored items. Taking photographs of your stored items can also provide a visual record and help you quickly notice if anything has been moved or is missing.
2. Assessing the Building Condition
The physical condition of the storage facility is another crucial consideration. It's not just theft you should worry about; damage from poor facility conditions can also pose a threat to your belongings.
Storage facilities should monitor internal conditions such as humidity. Excessive humidity can damage a wide range of items, from electronic equipment to furniture and clothing. It's important to ensure that the storage unit is well-maintained. If the facility looks run-down or if it's an old building or shipping container, it may be best to find another option.
Even with a well-maintained unit, it can be worth investing in a battery-operated humidity operator. If humidity levels exceed 50%, or if you notice moisture droplets on the ceilings or walls, measures should be taken to reduce it, such as the use of dehumidifiers or damp sticks.
3. Considering Packing Methods for Storage
Your packing methods can also impact how well your items survive storage. Where possible, consider using plastic boxes or vacuum packing to protect your items. Cardboard boxes can be vulnerable to dampness, potentially causing damage to the items inside. Investing in robust and weather-resistant packing materials can help to safeguard your belongings against potential harm in the storage environment.
4. Contemplating the Route to Your Storage Unit
Another significant factor is the accessibility of your storage unit within the facility. While touring the facility as a prospective customer, remember that the unit you are shown may not be the one you'll be assigned. In a large facility with numerous storage units, your unit's location could substantially impact the ease of moving your items in and out.
If your unit isn't on the ground floor or near the facility's entrance, it may be more challenging and time-consuming to access, potentially adding to the removal team's charges. Discussing this with the facility management beforehand can help avoid surprise costs and potentially negotiate a discount for less conveniently located units.
5. The Benefits of Combining Removals and Storage
When moving and requiring storage, considering a single company to handle both tasks can offer several advantages. With one company responsible for the entire process, there's no question of responsibility if anything goes wrong. This consolidation not only simplifies communication and coordination but also ensures a smooth transition from moving to storage and back again.
Explore Adams Moving's Exceptional Storage Services
At Adams Moving, we understand that not all items are ready to be moved to your new location immediately, or perhaps you're in need of a temporary storage solution during a transition. That's why we offer secure, climate-controlled storage facilities to cater to these requirements. Here's a deeper look into what sets our storage services apart:
State-of-the-Art Storage Facilities
Our storage facilities are designed to keep your belongings safe and secure. Whether it's furniture, artwork, or personal mementos, we ensure they're stored with the utmost care. Here's why you can trust our facilities:
Climate-Controlled: Temperature fluctuations can be damaging to certain items. That's why our units are climate-controlled to maintain optimal conditions year-round, preserving the integrity of your belongings.
Well-Monitored: We have round-the-clock surveillance to ensure the security of your possessions. Our facilities are equipped with state-of-the-art security systems, deterring any unauthorized access.
Clean and Well-Maintained: Our units are regularly cleaned and maintained, ensuring a dust-free and pest-free environment. This guarantees that your items will be returned in the same condition as when they were stored.
Flexible Storage Solutions
We understand that each customer's storage needs can differ greatly, which is why we offer a range of flexible solutions:
Short-Term Storage: If you're in need of temporary storage during a move or a home renovation, we've got you covered. We offer short-term storage solutions that can be tailored to your specific timeline.
Long-Term Storage: If you're looking to store items for a longer period, we offer long-term storage options as well. This is perfect for storing items that you may not currently have room for but isn't ready to part with.
Varied Unit Sizes: Whether you need to store a few boxes or an entire home's worth of belongings, we have storage units in a range of sizes to accommodate your needs.
Hassle-Free Access to Your Belongings
Accessibility is crucial when it comes to storage. That's why we've designed our services to ensure you can access your belongings with ease:
Convenient Access Hours: We offer flexible access hours so that you can retrieve or add items to your storage unit at a time that suits your schedule.
Easy Inventory Management: To make it easier for you to keep track of your stored items, we offer inventory management support. This includes cataloging your items and providing you with a list for easy reference.
Assistance with Loading and Unloading: If you need help getting heavier items into or out of your storage unit, our team is more than willing to assist.
Choosing Adams Moving's storage services means opting for top-tier security, flexible solutions, and seamless access to your belongings. Trust us to care for your items as if they were our own, offering you peace of mind during your move or transition.
Conclusion
Moving can be an overwhelming process, whether it's local or long-distance. At Adams Moving, we aim to simplify this journey for you with our comprehensive suite of services. Our professional movers are trained to handle your belongings with care and respect, while our state-of-the-art storage facilities ensure your items are safe and secure.
Whether you're relocating your home or business, consider us your go-to partner for all your moving and storage needs. We believe in a personalized approach, understanding your unique needs and creating a customized plan that meets your specific circumstances.
If you are in Fort Lauderdale and need top-tier moving or storage services, don't hesitate to reach out to us. Adams Moving is committed to making your transition as smooth and stress-free as possible.
Take the next step towards a hassle-free move, and call Adams Moving today.
FAQs
What should I consider when choosing a storage unit?
When choosing a storage unit, consider the size of the unit you need, the location of the storage facility, the security measures in place, whether it is climate-controlled, and the access hours.
Can Adams Moving help with both residential and commercial moves?
Yes, at Adams Moving, we have a dedicated team of professionals that handle both residential and commercial moves. Regardless of the scale of your move, we can cater to your unique requirements efficiently and effectively.
What precautions does Adams Moving take to ensure the safety of my belongings?
Adams Moving utilizes quality packing materials, employs experienced and skilled movers, and operates advanced moving vehicles to ensure the safe transport of your belongings. For storage, we offer secure, climate-controlled facilities with 24/7 surveillance.
Can I access my belongings in storage at any time?
Adams Moving offers flexible access hours for our storage facilities. However, it's always advisable to check with our team for specific access times to plan your visits conveniently.
Does Adams Moving offer packing and unpacking services?
Yes, we do. We offer comprehensive packing and unpacking services as part of our moving services. Our team is trained to pack your belongings safely and efficiently, and we can also assist with unpacking and setting up at your new location.