Relocating to a new city like Fort Lauderdale, a shining gem in South Florida, can be a thrilling yet challenging process, brimming with a blend of excitement and uncertainty. It is undeniably a significant life transition that requires careful planning and execution. Our task is to ensure that this change is as seamless as possible for you.
In this article, we provide some invaluable tips for moving in Fort Lauderdale, a city renowned for its beautiful beaches, vibrant art scene, and thriving businesses. Whether you are a homeowner seeking a peaceful, sunny haven near the beautiful Fort Lauderdale Beach Park or a business owner aspiring for growth in the bustling downtown Fort Lauderdale, this guide will equip you.
This guide will equip you with practical information to navigate your move effectively. We will delve into crucial elements from planning your move to selecting the right moving company, packing smartly, understanding local regulations, and finally settling into your new home or office space.
Packing Essentials: Checklist for a Smooth Move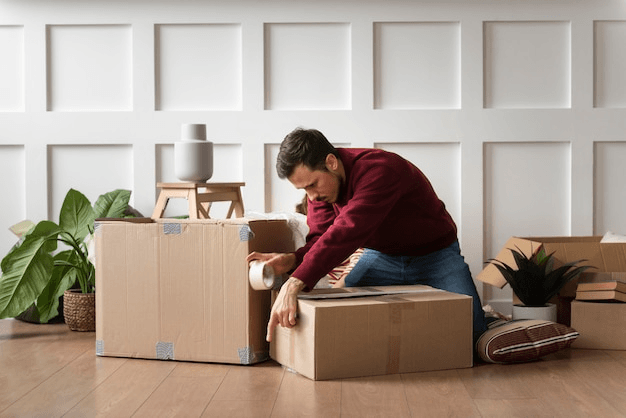 Moving can be a daunting task, but with the right tools and organization, you can simplify the process significantly. A packing checklist is a fantastic starting point, helping you ensure you have all the essentials on hand. Here's an elaborative guide to the packing supplies you'll need.
1. The Cornerstone of Packing: Boxes
Your moving process will begin with boxes, the bedrock of any move. A variety of sizes, from small to extra-large, will cater to different items in your home, facilitating easy organization and safe transportation. Whether it's books, kitchenware, or your valued collection of vinyl records, there's a box suitable for everything. Having plenty on hand will ensure that you don't run out mid-packing.
2. The Great Seal: Tape
Once your items are safely nestled in their respective boxes, securing them is your next task. Strong packing tape will do the trick, ensuring your boxes stay sealed and their contents remain intact during the move. A quality tape dispenser can also be a real-time saver.
3. Precision Instruments: Utility Knife and Scissors
When assembling and disassembling boxes, a utility knife is your best friend. Its versatility in making clean cuts not only in tape but also in other materials will help you avoid unnecessary frustrations. Don't forget a good pair of scissors. They're excellent for cutting bubble wrap and making precision cuts in packing paper.
4. Organization Tools: Permanent Markers
In the sea of similar-looking boxes, it's easy to lose track of what's where. Permanent markers are your allies in maintaining organization. Label each box by its contents and its destination room in your new home, whether it's Victoria Park or Las Olas Boulevard. This way, you won't lose track of what was packed in which box, simplifying unpacking at your new destination.
5. Extra Protection: Bubble Wrap, Newspaper, and Blankets
Some items in your home will require extra care. Bubble wrap and newspaper are perfect for padding fragile items like glasses, dishes, and decorative pieces. Blankets are also handy when packing larger items like mirrors or televisions; they add an extra layer of protection against scratches and dings.
6. Easy Transport: Handcart
Lifting heavy boxes can be strenuous, and may even cause injuries. A handcart is an excellent tool to assist with moving heavy items. Not only does it make the process quicker and more efficient, but it also ensures a safer move.
7. Versatile Storage: Plastic Bags
Plastic bags can be surprisingly useful during a move. They're perfect for keeping together small items such as silverware, toys, or office supplies. Additionally, they can help protect non-perishable food items and personal care products from leaking or spilling.
Expert Packing Tips for a Seamless Move In Fort Lauderdale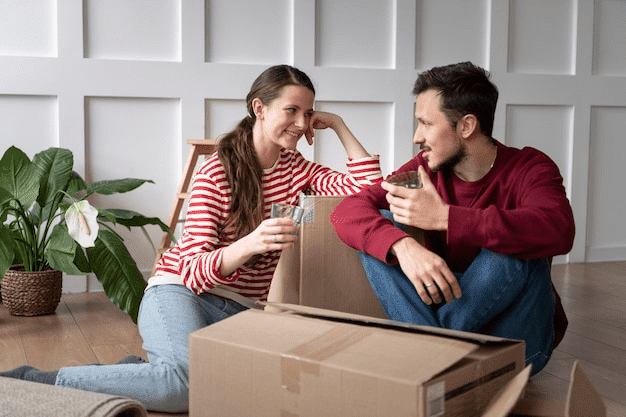 Relocating can be an overwhelming process, and packing is one of the most crucial and laborious tasks involved. Here are some tried and tested tips to help you pack like a pro, ensuring that your possessions reach your new Fort Lauderdale home safely and efficiently.
1. The Art of Box Selection: Size Matters
Choosing the right box size for different items can make all the difference when moving to Fort Lauderdale. For heavy items such as books, smaller boxes are ideal. On the other hand, larger boxes can safely house light items like linens and pillows.
This counter-intuitive strategy is, in fact, a secret that professional movers swear by. It not only eases the burden of lifting the boxes but also reduces the risk of the boxes breaking under the weight of heavy items.
2. How to Load Your Boxes: The Importance of Balance
When you begin to fill your boxes, always place heavier items on the bottom and lighter ones on top. This seemingly simple strategy has a significant impact on the stability of the boxes during transit. Moreover, if you're responsible for loading the moving truck, packing the heaviest boxes first towards the front of the truck will ensure a balanced load, reducing the chance of mishaps during the journey.
3. Don't Leave Spaces: The Key to Secure Packing
Leaving empty spaces in boxes can lead to items shifting during transit, which can cause breakages. To avoid this, fill in any gaps with soft items like clothing, towels, or even packing paper. Movers often advise against loosely packed or unbalanced boxes as they are more prone to toppling or being mishandled.
4. Room-wise Packing: The Formula for an Organized Move
One of the most efficient packing strategies involves avoiding the mixing of items from different rooms in the same box. It not only expedites the packing process but also makes unpacking a breeze. When each box contains items from just one room, it is easier to sort and place the items in your new home, whether it's within the Fort Lauderdale area or beyond city limits to West Palm Beach.
5. Labeling: Your Best Friend for a Smooth Unpacking
Labeling each box with the designated room and a description of its contents is vital. This will help you and your movers quickly identify where every box should be placed in your new home. Keeping an inventory list and numbering each box is an added measure that can help you track your belongings and ensure that nothing is missing upon unpacking.
6. Taping: The Unsung Hero of Packing
Securely taping your moving boxes is a critical step in the packing process. Apply a couple of pieces of tape to seal the bottom and top seams, and then use a technique popular among movers: wrapping tape around the box's top and bottom edges, where stress is most concentrated.
7. Special Considerations: Artwork and Valuables
If you're moving valuable artwork, consulting with your movers about special crating is a good idea. For those planning to pack artwork independently, never use regular paper for oil paintings as it tends to stick. Make an X with masking tape across the glass to strengthen it, then wrap the artwork in bubble wrap or paper and place it in a frame box with a piece of cardboard for added protection.
8. Kitchen Packing: Handling Diversity
The kitchen involves packing diverse types of items. Dishes should be wrapped in packing paper individually or in bundles of five to six and then packed on their sides in dish-barrel boxes. Glasses should be wrapped generously and placed in boxes with cardboard dividers for protection.
9. Wardrobe Management: Clothes, Shoes, and Jewelry
When packing clothes, consider different options like wardrobe boxes for hanging clothes and suitcases for folded ones. Shoes should be wrapped individually, with socks stuffed inside to maintain their shape. Jewelry, especially necklaces, can be threaded through straws or toilet paper rolls to prevent tangling.
10. Electronics: Safeguarding Your TV
Some movers treat TVs like any other piece of furniture, using quilted furniture pads for wrapping. However, plasma TVs require special wooden crates for shipping and should never be laid flat. If you're packing your TV yourself, consider double-boxing it, with the box containing the TV placed inside another box padded with packing paper.
Tips For Preparing for Moving Day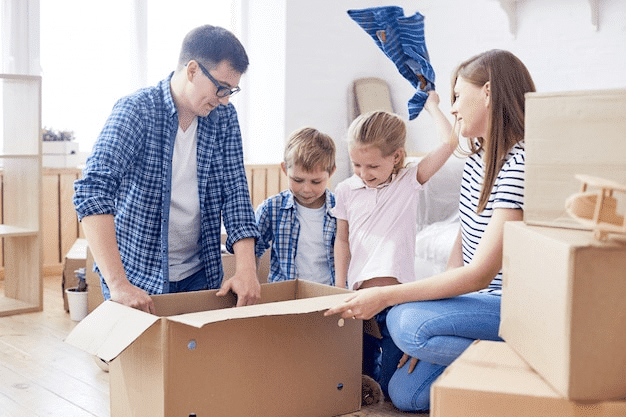 Moving can be a stressful and chaotic process if not well-planned. It's crucial to prepare efficiently and thoroughly for moving days to ensure a smooth and stress-free transition. This section presents an easy-to-follow guide that will assist you in planning and executing your move effectively with Adams Moving.
Drafting Your Moving Checklist: The Roadmap to a Successful Move
The first step in your moving journey should be to create a comprehensive moving checklist, especially if you are one of many Fort Lauderdale residents planning to move within Broward County or the larger Florida City. It might seem a daunting task initially, but it's an invaluable tool that will guide you through your move, ensuring nothing essential is forgotten.
When creating your checklist, consider every aspect of your move, including disconnecting utility services, setting up mail forwarding services, and ordering packing supplies. These tasks might seem trivial, but each contributes to the overall success of your move. If your move involves international relocation, a checklist becomes even more critical as the tasks involved can be more complex.
Once your checklist is ready, start ticking off completed tasks. This will not only help you track progress but also motivate you to complete other tasks.
Setting Your Moving Budget: The Financial Aspects of Moving
A critical aspect of preparation is budgeting for your move. Moving can be costly, with expenses quickly piling up if not carefully managed. However, having a realistic budget in place can help control these costs and prevent you from overspending.
Your budget should consider all potential costs associated with your move, including professional mover fees, packing materials, and any additional services you might need. Having a clear understanding of your budget constraints can help you make informed decisions about your moving strategy.
Hiring Professional Movers vs. Planning a DIY Move: Evaluating Your Options
With your budget in hand, you can now decide whether to hire professional movers or opt for a DIY move within the vibrant neighborhoods of Fort Lauderdale, FL. Professional movers can take a significant load off your shoulders if your budget allows. They are experienced in handling various items, so you can trust your belongings to be moved safely and efficiently.
When choosing a moving company, solicit referrals from friends and family living in the Fort Lauderdale area, or check online reviews to find reliable movers. Always compare quotes from multiple movers to ensure you get the best value for your money. For specific moving needs, such as long-distance or cross-country moves, consider specialized moving services.
For those on a tight budget, a DIY move can be an economical choice, especially if you're moving within the Atlantic Ocean-facing city, where the cost of living is slightly above the national average.
Start by comparing rental prices for moving trucks and necessary equipment. Remember to call upon friends and family for assistance on a moving day. A friendly offer of lunch or dinner can be a fantastic incentive for help!
Decluttering: A Fresh Start in Your New Home
One often overlooked aspect of moving to Fort Lauderdale is its perfect opportunity for decluttering. Sorting through your possessions and discarding, donating, or selling items you no longer need can significantly reduce the amount of packing and moving required. Not only does this save time and effort, but it also makes for a less cluttered, more organized new home.
Gathering Packing Supplies: The Foundation of a Successful Move
Once you've decluttered and have a clearer idea of the volume of items you'll be moving, maybe from the art galleries-filled streets of downtown Fort Lauderdale to the residential area of Victoria Park, it's time to stock up on packing supplies.
The importance of high-quality moving boxes and packing supplies cannot be overstated. Overestimate rather than underestimate your needs to avoid stressful last-minute trips to purchase additional supplies.
Several packing calculators available online can help you determine the quantity of packing materials you might need. Remember, any surplus packing supplies can always be donated or sold afterward.
Moving and Packing Services by Adams Moving
At our moving company, we are committed to offering a comprehensive range of services designed to cater to your specific moving needs. From packing assistance to expert transportation of your belongings, our aim is to ensure your move to Fort Lauderdale is as seamless as possible. Below are the key services we provide.
Packing and Unpacking Services
Whether you require full-service packing or assistance with specific items, our team is well-trained to ensure your belongings are packed safely and efficiently.
Full-Service Packing: Our team is adept at professionally packing your entire home or office. We use high-quality packing materials to ensure your belongings are secure and well-protected during transit.
Partial Packing: If you prefer to pack some items yourself, our team can assist with the packing of specific, perhaps more challenging items. This could include delicate or large pieces that require professional handling.
Unpacking Services: Our services don't end at delivering your items to your new home or office. We also offer unpacking services to help you settle into your new space without the added stress of unpacking.
Loading and Unloading Services
Our team of professionals will ensure your belongings are loaded and unloaded safely and efficiently, minimizing the risk of damage during transit.
Safe Loading: We understand that each item is unique and requires a specific approach for safe transportation. From heavy furniture to fragile items, our team has the expertise to load your belongings appropriately.
Efficient Unloading: On reaching your new location, our team will unload your belongings with the same care and attention to detail used during loading.
Special Items Moving Services
Certain items require extra attention and specialized handling. We have the expertise to move such items safely.
Art and Antique Moving: We offer special packing and transportation services for valuable artwork and antiques, ensuring they are well-protected and secure during the move.
Piano Moving: Our team has the expertise to safely move pianos, considering the unique challenges of moving such large and delicate items.
Storage Services
If you need storage solutions during your move, we offer safe and secure options to accommodate your needs.
Short-term Storage: Whether you need temporary storage during your move or settling into your new home, our short-term storage solutions ensure your belongings are safely stored.
Long-term Storage: We offer long-term storage solutions for belongings you might not need immediately or have space for in your new location. Our facilities are secure and easily accessible for your convenience.
Moving Supplies and Equipment: As part of our comprehensive services, we offer moving supplies and equipment to facilitate a smooth moving process.
Moving Boxes and Packing Materials: We provide various moving boxes and packing materials to cater to different items in your home or office. These include bubble wrap, packing tape, and specialty boxes for fragile items.
Moving Equipment Rental: If you prefer a DIY move, we offer the rental of professional-grade moving equipment. This includes dollies, hand trucks, and furniture pads.
Conclusion
Transitioning to a new home is an exciting chapter in life, though the stress of packing and unpacking can often accompany it. Following these organized packing and systematic, unpacking tips can simplify the process and reduce stress.
Remember, the goal is to transition smoothly to your new home, not to rush through the process. If you're still feeling overwhelmed or don't have time to manage the move, remember that professional help is just a call away.
At Adams Moving, we are always ready to assist you with your packing, moving, and unpacking needs to ensure a seamless moving experience. Contact us today to book the best service in Fort Lauderdale and have a seamless moving experience.
FAQs
How far in advance should I start packing for a move?
Generally, starting the packing process a few weeks in advance is a good rule of thumb. However, the timing can depend on the size of your home and the amount of belongings you have.
What items should I pack last when moving?
Essentials like toiletries, a change of clothes, important documents, and valuables should be packed last. Consider packing these items in a special "moving day" bag that stays with you during the move.
How can I ensure my fragile items aren't damaged during the move?
Fragile items should be packed carefully using bubble wrap, paper, and sturdy boxes. Don't overfill the boxes; ensure each item is secure before sealing the box. You could also consider hiring professional movers who are experienced in packing fragile items.

Should I unpack everything as soon as I move in?
While it's tempting to unpack everything immediately, it's usually best to unpack systematically, starting with the essentials. It's okay to take your time to figure out where you want things to go in your new space.
What should I do with the packing materials after unpacking?
If the materials are in good condition, you could consider storing them for future use, selling them, or giving them away. If they're not reusable, ensure you dispose of them responsibly. Many moving materials can be recycled.