Located in the heart of Florida's bustling Atlantic coast, Fort Lauderdale is a thriving city known for its vibrant nightlife, beautiful beaches, and bustling economy. If you are planning a move within or to this bustling city, Adams Moving, your trusted local moving help in Fort Lauderdale, is here to help. Offering a comprehensive range of moving services, we strive to make your moving experience seamless and stress-free.
As an established local moving company in Fort Lauderdale, we have spent years perfecting our services to ensure each move is handled professionally and efficiently. Our team of trained movers understands the unique challenges associated with moving in a city as busy as Fort Lauderdale and are equipped with the skills and tools to address them effectively.
From packing and transportation to loading and unloading, we handle all aspects of your move, allowing you to focus on settling into your new home or business location. Trust Adams Moving for all your local moving needs in Fort Lauderdale.
Factors to Consider Before Hiring Local Movers In Fort Lauderdale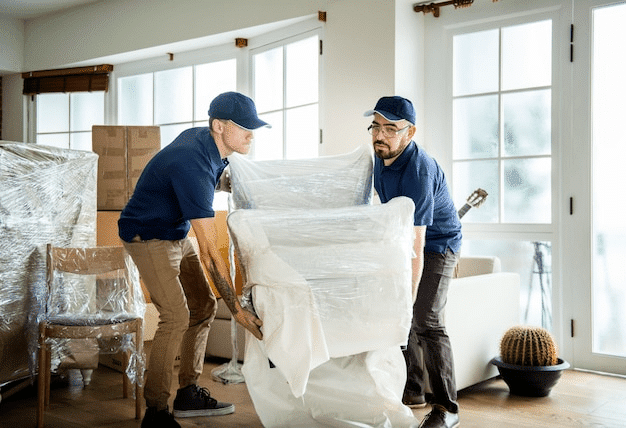 When planning a move in or around South Florida, it's crucial to find the right local movers to ensure a smooth and efficient process. Here are some important factors to consider when making your choice.
Local Knowledge
One of the primary benefits of hiring local movers is their in-depth knowledge of the area. Familiarity with the city's layout, traffic patterns, and parking regulations can significantly streamline the moving process. Moreover, movers who know the locale can provide valuable advice on the best times to move and routes to take to avoid delays, ensuring your belongings arrive at your new home in a timely manner.
Licensing and Insurance
Before hiring a moving company, it's essential to check whether they are properly licensed and insured. Licensing ensures that the company has met certain standards and operates legally, while insurance protects your possessions in the event of damage or loss during the move. A professional moving company should be willing to provide proof of both licensing and insurance.
Services Offered
Different moving companies offer different services, so it's important to know exactly what you're getting. Some companies provide comprehensive services that include packing, loading, transporting, and unpacking, while others might only handle the transportation part of the move. It's also beneficial if the company offers storage services or senior living community moves, depending on your needs.
Reputation and Reviews
Reputation and customer reviews are often good indicators of a company's reliability and service quality. Online reviews can provide insights into other customers' experiences and can help you understand what to expect. Moreover, a company with a long-standing positive reputation among Fort Lauderdale residents is likely to deliver high-quality service to maintain its standing in the community.
Pricing and Transparency
Finally, pricing and transparency are crucial when hiring a moving company. Ensure the company provides a detailed estimate upfront that outlines all the costs involved. Companies that offer transparent pricing without any hidden charges are often a reliable choice. Remember that while cost is important, it shouldn't be the sole deciding factor. The lowest price doesn't always guarantee the best service, and it's important to consider all these factors collectively when making your decision.
How To Prepare for a Local Mover in Fort Lauderdale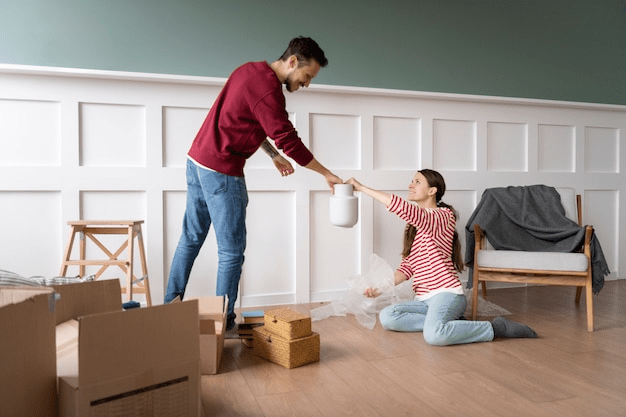 Moving locally often seems like a more manageable task compared to a long-distance move. However, the reality might not always match this perception. Both moves demand ample preparation and planning, especially if you aim for a seamless transition to your new home. Despite the shorter distance, local moving requires thoughtful consideration and a strategy. Let's walk you through the vital steps to prepare for a local move.
1. Evaluating the Moving Options
The first step in your moving journey is to decide the way to move. Do you hire local movers, or do you opt for a Do-It-Yourself approach? Though the local move might seem like a perfect chance to handle things by yourself, it requires a reliable support system, a lack of specialty items, and a fair amount of previous relocation experience.
On the other hand, hiring the best full-service moving company can save you a ton of stress if you're a first-time mover or if you're pressed for time. When choosing local movers, be sure to get free quotes and compare services to ensure you pick the right one.
2. Securing a Moving Vehicle
If you're confident in managing the move without professional assistance, the next task is securing a moving vehicle. Be sure to book a truck of the right size and ensure that it's available for your moving day.
3. Notifying Your Landlord
If you're renting your current residence, remember to inform your landlord about your impending move. Complying with the terms of your rental contract and ensuring that the property is clean and undamaged can help you retrieve your security deposit without any complications.
4. Gathering Packing Supplies
Proper packing is a crucial aspect of moving, even if it's just around the corner. While professional packing services can ensure the utmost safety for your belongings, you might prefer to handle packing yourself. In this case, ensure that you have all the necessary packing materials handy. You can also look for free moving boxes to bring down your moving expenses.
5. Initiating the Packing Process
Packing is undoubtedly the most time-consuming part of moving. Therefore, starting early is the best strategy. Begin with the most challenging rooms to sort and pack, such as storage areas like the basement, garage, and attic. Then gradually progress towards easier rooms.
10 Tips for a Successful Local Mover Fort Lauderdale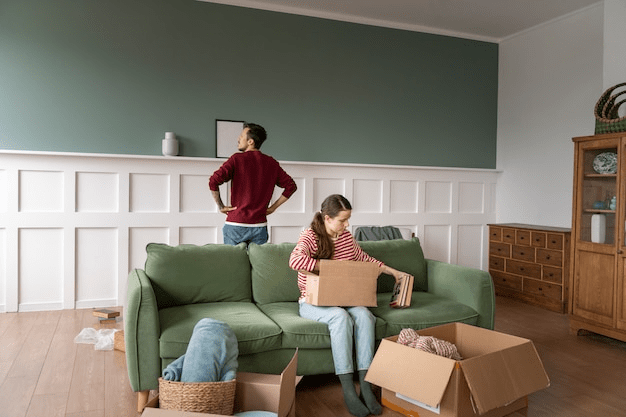 Whether it's across town or to a neighboring city, local moves can present their own unique set of challenges. These 10 tips are designed to guide you through the process and make your local move a successful one.
1. Start Planning Early
The key to a stress-free move is starting early. Begin planning your move about a month in advance, if possible. This timeline allows you to tackle the moving process in smaller, manageable tasks and access our most popular moving services to simplify your move. It includes deciding whether to hire movers or do it yourself, gathering packing materials, and starting the decluttering process.
2. Choose the Right Moving Company
If you decide to hire professional movers in Fort Lauderdale FL, invest time in researching. Look for a company with a solid reputation, positive customer reviews, and transparent pricing. Don't forget to get multiple estimates before making your decision.
3. Declutter and Downsize
A move is a perfect time to declutter and downsize. Evaluate your belongings critically, and get rid of items you no longer need or use. This not only makes packing easier but also reduces moving costs, as you'll have fewer items to transport.
4. Pack Smart
Pack in an organized manner, starting with infrequently used items and rooms that are harder to pack. Be sure to label boxes clearly with their contents and the room they belong to in your new home. This makes unpacking much easier and more efficient.
5. Keep Essentials Handy
Pack an essentials box or bag with items you'll need immediately upon arrival at your new home. This might include toiletries, a change of clothes, chargers, important documents, and some basic kitchen supplies. Having these items at hand can make the first night in your new home more comfortable.
6. Notify Relevant Parties
Don't forget to inform relevant parties about your move. This includes utilities, your bank, your employer, and any subscription services you use. Also, remember to change your address with the post office to ensure you continue receiving mail after your move.
7. Protect Your Valuables
Take special care when packing fragile items or valuables. Consider keeping these items with you during the move instead of loading them onto the moving truck. If you have particularly valuable items, it may be worth taking out additional insurance for the move.
8. Reserve Parking for the Moving Truck
If you're moving in a city or crowded neighborhood, remember to reserve parking for the moving truck at both your old and new homes. The closer the truck can park to your door, the faster and easier the move will be.
9. Make Arrangements for Children and Pets
Moving day can be chaotic, and it might be stressful for children and pets. Consider arranging for them to be elsewhere on moving day, such as with a friend or family member. This ensures they're safe and reduces the overall stress of the day.
10. Prepare for the Unforeseen
Despite the best planning, unforeseen issues can arise on a moving day. Be prepared with a backup plan. Have a list of backup moving companies, rental truck services, or potential helpers you can call in case of a last-minute change or mishap.
Red Flags and Worst-Case Scenarios in Local Moving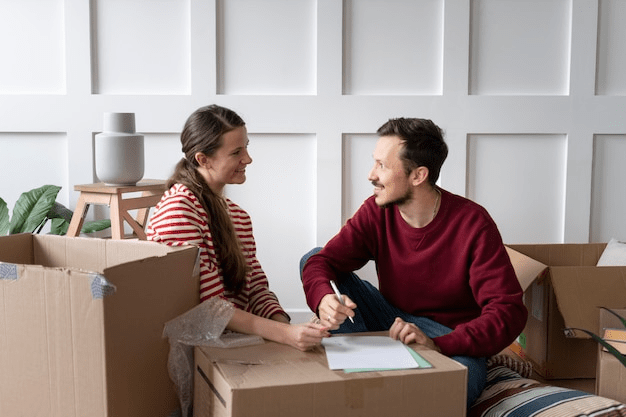 Navigating the moving process is challenging enough without encountering potential scams or unprofessional practices. By being aware of red flags and worst-case scenarios, you can ensure a stress-free moving experience.
Common Worst-Case Scenarios in Local Moving
Unscrupulous movers can turn your moving experience into a nightmare. Here are some issues you may encounter:
Holding your items hostage: Some rogue movers can quote you a price, pack your items, and then demand more money before releasing your belongings.
Broken items: You may face situations where the moving company refuses to fix or pay for damaged items. A clear understanding of the claims process can help you avoid this issue.
Mixing up items: Most moving trucks carry items from multiple households. It's crucial to ask about the mover's process for keeping items organized, especially if you're moving within crowded areas like downtown Fort Lauderdale.
Security concerns: Ensure drivers and crews are background-checked for the safety of your items and family.
Red Flags When Dealing with Local Movers
Knowing what to watch out for can help you identify less reputable moving companies. The following are several red flags you should be aware of:
Little to no web presence: A reputable moving company will have a professional-looking website and online reviews from past customers. An almost invisible web presence can suggest a scam.
Demanding a large upfront payment: A scammer might ask for anywhere from a significant deposit to full payment upfront. You should never have to pay the entire amount before the move.
Consistent lack of communication: A reliable moving company will have dedicated staff answering phone calls or online messages. If the company doesn't respond promptly and consistently, it's a cause for concern.
The price seems too good to be true: Beware of movers quoting suspiciously low prices only to inflate them later. Always ensure that the quote given is final and reflects the industry standards.
Not offering a visual survey of your belongings: For large households, visual inspections are vital to ensure an accurate quote. If this isn't offered, it might be an excuse to underestimate the move and charge more later.
Lack of professionalism: Movers should show up in uniform, with proper identification, and ideally with a company-branded vehicle if they operate out of a Fort Lauderdale office. The absence of these could indicate unprofessionalism.
Indeterminable price before the move: Always get a written estimate before hiring a moving company. This is why a visual survey of your items is essential. Be sure to keep a copy of the original quote for future reference.
Recognizing these red flags can help you avoid unnecessary headaches and ensure a smoother, safer move.
Adams Moving – Your Trusted Partner for Local Moves in Fort Lauderdale
When it comes to moving within Fort Lauderdale, no one does it better than Adams Moving. With our full range of professional moving services, we promise to make your move smooth, efficient, and hassle-free.
Comprehensive Local Moving Services
At Adams Moving, we aim to provide our customers with a one-stop solution for all their moving needs. Here are our main services:
Packing and Unpacking: Our professional team will handle your belongings with the utmost care. We'll categorize, box, and label your items in an organized manner, ensuring everything arrives at your new location safely and undamaged.
Moving: Our experienced movers will disassemble your furniture at your old location and carefully pack it for the move. Upon arrival at your new location, we will assist with unloading and reassembling everything in your new home.
Storage: For items you don't immediately want to move to your new location, we offer secure, climate-controlled storage facilities. Your possessions will remain safe and protected until you're ready for them.
Top-Notch Delivery Services
Our mission is to deliver your belongings safely and promptly. Our transport service guarantees secure transit for your possessions, whether you're moving within the city or to another city.
Our team of professional movers is skilled in all aspects of the moving process. From packing and loading to unloading, unpacking, and reassembling your furniture, our team will handle each step with efficiency and dedication. Our team is also experienced in residential and commercial moves, making us a perfect choice for moving homes and offices alike.
Affordable Moving Rates
At Adams Moving, we take pride in offering high-quality moving services at affordable prices. Our goal is to make your local move quick and cost-effective without compromising on service quality.
Award-Winning Service
As an award-winning moving company, Adams Moving is trusted by countless families and businesses. We were honored as the "Best Moving Company Nationwide" by the National Movers Association in 2015, reflecting our commitment to outstanding service.
While our focus is on local moves, we're also certified for long-distance relocations. Our license ensures that we operate within legal guidelines, offering our clients the complete assurance of our credentials.
Conclusion
Navigating a move, whether locally or long distance, can often be a daunting task. However, with a reliable partner like Adams Moving, you can rest assured that your move will be a smooth and stress-free experience. We pride ourselves on our comprehensive moving services, professional and experienced team, and our commitment to ensuring the safe and prompt delivery of your belongings. Make your move a success story with Adams Moving.
If you're planning to move soon, don't hesitate to reach out to us. Contact us today for a free, no-obligation quote. We look forward to assisting you with your next move, whether it's to a bustling downtown area or the quieter Pompano Beach area. With our professional moving team, you'll enjoy a seamless moving experience.
FAQs
Do you provide packing materials?
Yes, we do. Our team will come equipped with all the necessary packing materials to ensure your belongings are securely packed for the move.
What areas do you serve for local moves?
While we are based in Fort Lauderdale, we serve the entire region for local moves. If you're unsure whether your move qualifies as local, feel free to reach out to us.
Are you licensed for long-distance moves?
Absolutely, Adams Moving is fully licensed to operate both locally and for long distance movers. This license ensures our commitment to abide by all regulations and standards.
How do you ensure the safety of my belongings during transit?
We take multiple precautions to safeguard your belongings. From careful packing and loading to secure transport and cautious unloading, we prioritize the security of your possessions at every stage.
Can you assist with commercial moves?
Yes, we are experienced in handling both residential and commercial moves. Regardless of the size and scope of your business, we can help facilitate your move efficiently.